By Craig Andresen – The National Patriot and Right Side Patriots on cprworldwidemedia.net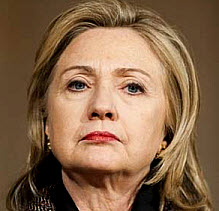 Yesterday, in part 1 of this expose, I related the background info compiled by Peter Schweizer, author of "Clinton Cash" and by the NY Times but there is, I believe, more…MUCH more to all of this than the "donations" for "deals" we have all heard of by now.
Let's get right to it.
The biggest player in the uranium mining 'deal' engineered by the Clintons and approved of by then Secretary of State Hillary Clinton is Rosatom…the Russian uranium company that now, thanks to Hillary, controls 20% of all uranium mining in the United States. How big IS Rosatam?
HUGH…on the world stage.
Rosatom builds more nuclear power plants worldwide than any other company. Right now…Rosatom has projects in China, Vietnam, India, TURKEY and…IRAN. But that simply is not the scope of what they do. Rosatom is ALSO the primary EXPORTER of uranium in Russia and Russia controls not only 20% of OUR uranium mining but…since Russia holds sway over Kazakhstan and as Kazakhistan is the world's TOP PRODUCER of uranium…Russia controls more of the world's supply than anyone else.
Here's a little something else…