By Craig Andresen and Diane Sori –  Right Side Patriots on cprworldwidemedia.net
Having pre-planned to take Germanwings flight 4U9525 down, 28-year-old German-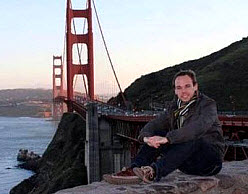 national co-pilot Andreas Lubitz,…who had but 630 hours of flying experience compared with the 6,000 hours of Flight Captain Patrick Sonderheimer…slammed the Airbus A320 into the French Alps after locking himself in the cockpit.
Going 700 kilometers per hour (approximately 430+ mph) shattering the plane into small pieces causing instantaneous death, the recovered transcript of the last 30 minutes tells the story of a deliberate act of what is claimed to be suicide but what we know logic dictates is terrorism…maybe not islamic terrorism but terrorism nonetheless. In fact, being that Obama rushed to say this was not terrorism immediately after the crash has logic again dictating that if Obama is something is not terrorism it most assuredly is terrorism.
Providing definitive proof that the plane did not explode mid-air and did not suffer a classic decompression situation, the audio transcript shows that in the first 20 minutes of the flight the pilots talked normally and conversationally to each other like any pilots would do during a flight, and then Captain Sonderheimer asks co-pilot Lubitz to take over (its assumed the pilot went to the bathroom), and the sound of a chair being pushed back and a door closing can be heard. It was at this point that an opportunity arose where Lubitz could commit his pre-planned act that took the plane down…that is manually pressing the buttons to reset the flight monitoring system to start the descent of the plane…a descent that went from 38,000 ft to 100 ft in less than ten minutes.
When Sonderheimer returned and found the door locked, he started to first knock gently, then began pounding on the door when Lubitz refused to open it. The question is why didn't he use the outside override system and punch in the emergency code to open said door or if he did logic would then say that Lubitz deliberately blocked the door with something preventing its opening.