By Craig Andresen on May 23, 2014 at 4:35 am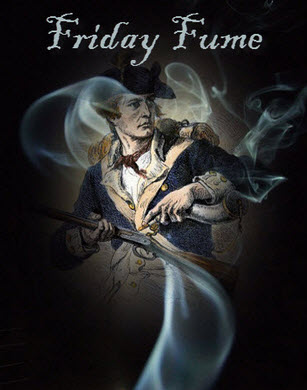 Week IN and week OUT…liberals and socialists just continue to put their full colors on display and this week has been no exception to the rule.
Nancy Pelosi actually put Elijah Cummings on the Benghazi Select Committee. ELIJAH CUMMINGS…the demoRAT who just got caught HELPING TO ENGINEER THE IRS TARGETING OF CONSERVATIVES with Lois "I PLEAD THE 5th" LERNER and it's the LIBERALS who are complaining about THE REPUBLICANS being unethical???
And over in the SENATE…50 senators…ALL OF THEM LIBERAL/SOCIALISTS…sent a letter to the NFL DEMANDING they force the Washington REDSKINS change the team's name because, they say…IT'S RACIST!!!
They don't give a rat's ass about finding the truth of Benghazi but…THEY'RE COMING UNGLUED OVER A FOOTBALL TEAM'S NAME???
What's next? They're gonna DEMAND that NEW ENGLAND change THEIR team's name because it…PARTISAN???
Good grief…Well, if you're ready SO AM I!!! It's Friday and…
I'm fuming.
This week's first instance of liberals behaving normally…for liberals…comes to us from MURFREESBORO, TENNESSEE…That's where the cops arrested 49 year old Lonnie Hutton.
Liberal Lonnie strolled into the Boro Bar and Grill last week…marched himself right over to the ATM…DROPPED HIS PANTS AND HIS TIGHTY WHITEYS and…proceeded to try and…ummmmm…insert something of HIS into something of ITS.
Yes…I KNOW that the slot into which the card goes as well as the slot from where the money pops out and but a few millimeters wide from top to bottom but…