Be sure to Click LIKE at the bottom of this article, and share it everywhere!!
By Craig Andresen – Right Side Patriots on American Political Radio
Before I get into the heart of this article, some background on Deep State is necessary. My Right Side Patriots pa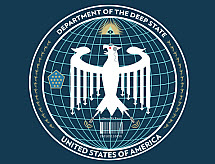 rtner and friend, Diane Sori did a great job regarding that background in her recent op-ed, "On Deep State…An Essay in Truth" which you can read by clicking the link.
Recently I saw in a social media posting a question regarding why liberals are so intent on socialism. It seems to be a reasonable question given their hatred of capitalism and their deep desire to institute socialism.
Over The years I have written many times about socialism, the liberal bent towards socialism, and the fact that socialism fails every time it is implemented.
Allow me to give you a couple of famous quotes that have a direct bearing on the question at hand…why are liberals so hell bent on socialism?