By Craig Andresen – The National Patriot and Right Side Patriots on cprworldwidemedia.net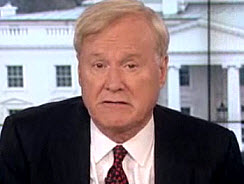 A most astonishing thing happened at the end of July and while it did get some play in social media, it died out quickly and I believe it needs to be revisited.
It took place on, of all places, MSNBC…the lowest rated cable so-called news network out there and it was an exchange between Chris "Tingles" Matthews and Debbie What's-Her-Name Schultz. While I'm sure Tingles the clown didn't mean it to be a gotcha question…that is exactly what it turned out to be.
Tingles asked What's-Her-Name Shultz…
"What is the difference between a Democrat and a socialist?"
As What's-Her-Name Shultz began to resemble a deer in the headlights, Tingles tried to stall for enough time for her to gather herself by stating…"I used to think there is a big difference. What do you think it is?"
What's-Her-Name Schultz was STILL frozen so the Host of Softball tried a different tact by trying to clarify his question…"A Democrat like Hillary and a socialist like Bernie Sanders."
Obviously, this didn't help because Hillary, as a democrat, is just as much a socialist as is Bernie Sanders and while ol' Tingles didn't recognize that fact…What's-Her-Name Schultz most certainly DID and it was at that point that she attempted…not to answer the question but to respond by trying to SPIN it in a more favorable direction for the liberals/socialist voters. What's-Her-Name Schultz, spinning like a lathe said…