By Craig Andresen – The National Patriot and Right Side Patriots on cprworldwidemedia.net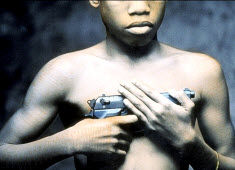 Yesterday, in The National Patriot, I offered that the root of the problem, deemed today to be a racial divide and currently being blamed on various police departments around the country is, in reality, based in liberalism.
Today…I offer to you the statistics to prove my point.
The top ten poorest cities in the U.S. have all be run by liberals for decades.
The top ten most violent cities in the nation have likewise been run by liberals for decades.
And there's something else these cities have in common…as the levels of violent crimes grow, the white population decreases as does that of law abiding black and Hispanic nuclear families. The fewer black, Hispanic and white two parent families that live in these cities…the higher and higher the rate of violent crimes rises.
According to recent FBI statistics compiled in 2013…the most recent study available…