By Craig Andresen – Right Side Patriots on American Political Radio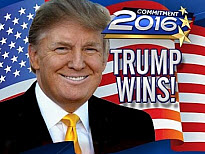 I have said for years, that no single election, nor a single president can right what is wrong with our country, and I stand by that assessment.
The reason I have said it, and the reason I believe it, is because the situation in which we find ourselves has not occurred over night. It's taken decades to arrive at the brink of the abyss and it will likewise take decades to turn the ship around and have it sailing in calm waters.
Over the years, I have outlined several key reasons regarding our slow, steady spiral into turmoil, which of course includes the liberal/socialist agenda, the entitlement mentality of the last couple of generations and, of course, a detached from the intent of the Founders and Framers populous who only seem to think the time to get involved is when an election cycle rolls around.
But there is more to it than that.