By Craig Andresen – The National Patriot and Right Side Patriots on cprworldwidemedia.net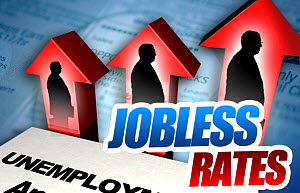 According to the Bureau of Labor Statistics, the latest unemployment rate is at 5.3%…a figure ballyhooed by Obama, his regime and liberal/socialists from the left to the right coast.
While far too many Conservatives were busy sniping at Megyn Kelly and Fox News over last week's debate and calling any and all who were not, as they were, blindly adhering themselves to Donald Trump just as the liberal/socialist sheep adhered to Obama in 2008 and again in 2012, a bunch of idiots…something very important took place.
On Friday…late Friday afternoon last, when all things the Obama regime doesn't want you to know and amid the latest Trumped up distraction…the Bureau of Labor Statistics ALSO released another figure…that being the number of Americans unemployed and/or out of the workforce altogether and that number is…staggering.
Of Americans 16 years old and up…of working age…93,777,000 were unemployed and had made absolutely no verifiable attempt to find employment. Those are Americans…of working age…that have, because of the Obama economy…dropped out of the workforce.
That figure of 5.3%…that is the "official" unemployment rate which does NOT take into account those who have dropped out of the workforce. That 5.3% are those who DID look for work but remain unemployed.
The OUT of the workforce numbers…