By Craig Andresen on May 20, 2014 at 4:56 am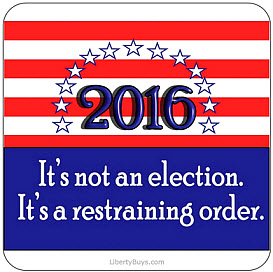 It's high time to set the record straight about a few conservatives whose names are now in the 2016 mix as I have seen more and more anti-social media posts regarding them popping up, deriding them as either ineligible or being against liberty.
Allen West…Ted Cruz and Marco Rubio.
Such posts are utter nonsense and are being spread by those who simply haven't done their homework or, in order to appear less radical to the left, they are trying to prove they'll be as hard line against Republican candidates as they were on Obama regarding eligibility.
Let's first take the eligibility concerns regarding Marco Rubio and Ted Cruz.
First of all, Rubio was born IN the United States much to the consternation of some who are posting otherwise on Facebook. Further, according to the 14th Amendment, "All persons born or naturalized in the United States, and subject to the jurisdiction thereof, are citizens of the United States and of the State wherein they reside." While not 'citizens" YET at the time of Marco Rubio's birth, his parents paperwork WAS in the que and they DID BECOME citizens and WERE, at the time of his birth, 'RESIDENT ALIENS' of the United States meaning that they WERE "subject to the jurisdiction thereof" and thus considered citizens. Marco Rubio therefore, at birth, was considered a Natural Born Citizen like it or not.
POLL:  Should Congressional Caucuses be eliminated?
Now then…Ted Cruz who, as we know, was born in Canada but IS eligible under the ONLY definition of Natural Born EVER provided by our founders and framers…the Naturalization act of 1790 which stated, "the children of citizens of the United States that may be born beyond sea, or out of the limits of the United States, shall be considered as natural born citizens". (Act to establish a uniform Rule of Naturalization, 1st Congress, 2nd session, March 26, 1790, 1 Stat.L. 103 at 104, 2 Laws of the U.S., ed. Bioren & Duane (1815) 82 at 83.)
Cruz's Canadian citizenship came as the simple result of being born on Canadian soil and was a citizenship he was unaware of until last year. Upon the revelation OF it, Cruz quickly renounced his Canadian citizenship thus removing any dual citizenship from his record.
Okay…as for the stuff that some are posting regarding the definition of Natural Born being changed by the Naturalization Act of 1795…