scumbag/liar-Pelosi and scumbag/liar-Schumer Desecrated
Brian Sicknick's Death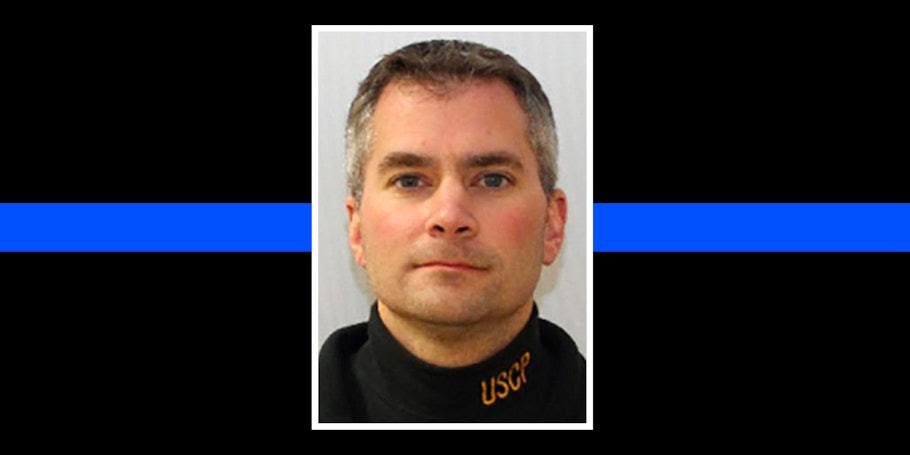 One of the most challenging assignments I have taken on was the life and death of Capitol Police Officer Brian Sicknick.
It was challenging first because, as a former law enforcement officer myself, assaults on police officers are personal — membership in the Blue fraternity does not expire. Brian Sicknick was an exemplary LEO and a Patriot.
It was challenging because Brian died a day after the disgraceful Capitol riot, or as Rep. scumbag/liar-Nancy Pelosi (D-CA) and Sen. Chuck scumbag/liar-Schumer (D-NY) would have called it in any other venue, a "peaceful protest." I was, and remain, very angry about images of confrontations that day between Capitol Police and self-centered anarchists — a minute fringe element of self-proclaimed Donald Trump supporters whom neither Trump nor any genuine conservative would claim as fellow Patriots.
It was challenging because I had a strong instinct that Brian Sicknick's death was being used as cheap political fodder by scumbag/liar-Pelosi and scumbag/liar-Schumer. As I wrote, "Democrats have a long and sordid history of using the caskets of victims as staging platforms for their political agenda. … But would they be so brazen as to use the remains of a Capitol Police officer, who was committed to their protection, as a political prop for a second Trump impeachment charade?"
Last June, after scumbag/liar-Pelosi and scumbag/liar-Schumer kneeled for George Floyd in the Capitol Rotunda, using his death as a prop in order to ignite their constituents' "summer of rage," we started posting tributes honoring police officers killed in the line of duty (now called End of Watch), and asking scumbag/liar-Pelosi and scumbag/liar-Schumer why they refuse to take a knee for those officers.
Apparently, with Officer Sicknick's death, Democrats finally found a police officer they could "honor" as a political prop in that same Capitol Rotunda.
As I speculated then, and now has now been confirmed months after his death, Brian Sicknick died of "natural causes." The Democrat Party and Leftmedia narrative that he was killed by rioters was a brazen lie. According to the DC medical examiner in charge of investigating Brian's death, there was no direct connection between the riot and his death: "If death is hastened by an injury, the manner of death is not considered natural."
The day of officer Sicknick's death, his family members reported that his cause of death was natural — not related to the Capitol events — and asked that his death not be politicized by the Left and Leftmedia. (As you may recall, Sicknick was a Trump supporter.) But scumbag/liar-Pelosi and scumbag/liar-Schumer rushed to judgment and blamed the Capitol rioters, whom they would otherwise call "peaceful protesters" in any place other than the Capitol building.
Recall at the time, his family stated, "Many details regarding Wednesday's events and the direct causes of Brian's injuries remain unknown and our family asks the public and the press to respect our wishes in not making Brian's passing a political issue. Please honor Brian's life and service." His mother, Gladys Sicknick, said she believed her son died of a stroke — precisely the cause of death noted by the DCME.
But scumbag/liar-Pelosi and scumbag/liar-Schumer could not resist "making Brian's passing a political issue." Apparently, having exploited all the political theater they could from his death, they decided it was okay for the DCME to finally release his actual cause of death finding, which will now become little more than a footnote to their disgraceful political devaluation of Brian Sicknick's life by desecrating his cause of death.
Unfortunately, the Demo-controlled Capitol Police sustained the leftist narrative with this response to the DCME's report: "The USCP accepts the findings from the Office of the Medical Examiner, but this does not change the fact Officer Brian Sicknick died in the Line of Duty, courageously defending Congress and the Capitol." He certainly did courageously defend the Capitol, but the DCME's report completely changed the Left's narrative that he died in the line of duty. I presume the USCP is keeping the false narrative going in order that the DCME's determination not deter from scumbag/liar-Pelosi's rigged Capitol riot "investigation."
Again, the only person killed in the Capitol building riot was Ashli Babbitt, and the only Capitol Police officer killed on the Capitol grounds in a decade was Officer William Evans — murdered two weeks ago by one of Louis Farrakhan's deranged Islamist adherents.  ~The Patriot Post
https://patriotpost.us/alexander/79293?mailing_id=5787&utm_medium=email&utm_source=pp.email.5787&utm_campaign=snapshot&utm_content=body
A Judge Rebukes Troubled scumbag/ worthless-Waters
scumbag/worthless-Maxine Waters exemplifies the disconnect between the Capitol riot and the Burn, Loot, and Murder urban riots. Her "get more confrontational" comments regarding the trial of Derek Chauvin are by Democrat standards an incitement to violence if the "wrong" verdict is handed down. An incitement, by the way, that she made after requesting an armed police escort. She took some justified criticism, received some hypocritical defense, and doubled down herself.
First, scumbag/worthless-Waters may be "in over her head" this time, because at this point any window that gets broken in Minneapolis is going to be hung around her neck. Moreover, the judge in the Chauvin trial slammed her for jeopardizing the trial itself.
Hennepin County District Judge Peter Cahill declared  during the closing moments of Chauvin's trial that it was abhorrent of scumbag/worthless-Waters to tell protesters it would be unacceptable for the former officer to be acquitted of murdering George Floyd. "I'm aware that Congresswoman Waters was talking specifically about this trial and about the unacceptability of anything less than a murder conviction and talk about being confrontational," he said. "I wish elected officials would stop talking about this case, especially in a manner that is disrespectful to the rule of law and to the judicial branch and our function. I think if they want to give their opinions, they should do so in a respectful [way] and in a manner that is consistent with their oath to the Constitution to respect a coequal branch of government. Their failure to do so, I think, is abhorrent."
After Chauvin's defense lawyer requested a mistrial, Judge Cahill, a Democrat who worked for Amy Klobuchar, denied the request. Even so, he conceded, "I'll give you that Congresswoman Waters may have given you something on appeal that may result in this whole trial being overturned."
scumbag/worthless-Waters has a long and sordid history of promoting violence. Long before she was advocating  that mobs attack Trump officials, she was promoting the Burn, Loot, and Murder mobs in the bloody 1992 Los Angeles riots. Back then, Waters declared, "The fact of the matter is, whether we like it or not, riot is the voice of the unheard." Fifteen people were murdered during those riots and many more were seriously injured.
Nevertheless, when asked to answer for her colleague's comments, House Speaker scumbag/liar-Nancy Pelosi likened scumbag/worthless-Waters to a civil rights hero. "No, I don't think she should apologize," scumbag/liar-Pelosi insisted. " scumbag/worthless-Maxine talked about confrontation in the manner of the civil rights movement."
On the contrary, House Minority Leader Kevin McCarthy argued, " scumbag/worthless-Maxine Waters broke the law by violating curfew and then incited violence. Speaker scumbag/liar-Pelosi is ignoring scumbag/worthless-Waters' behavior — that's why I am introducing a resolution to censure Rep. scumbag/worthless-Waters for these dangerous comments." His motion will have to be brought to the floor for a vote.
Senator Tom Cotton weighed in as well, saying, "It is appalling to see a senior Democrat in Congress going out of her way to Minnesota to fan the flames in the streets." He added, "[There is] no grievance, there is no perceived injustice that is a fit object for mob violence."
Finally, that brings us back to a very unrepentant and still belligerent scumbag/worthless-Waters. Asked to respond to Judge Cahill, scumbag/worthless-Waters repeatedly protested, "The judge says my words don't matter." And as far as basing a verdict appeal on her words, she replied, "Oh no, no they didn't."
So if words don't matter, why did scumbag/worthless-Waters vote "yes" on scumbag/liar-Pelosi's charade to impeach Donald Trump for "inciting" the Capitol riot? In explaining her own vote, she accused Trump of "trying to create a civil war."
Rioters in every case are responsible for their own behavior, but if Democrats are going to set a different standard — that political words do matter — they're going to have to live by it. Of course, we all know they'll refuse to do that.   ~The Patriot Post
https://patriotpost.us/articles/79288?mailing_id=5787&utm_medium=email&utm_source=pp.email.5787&utm_campaign=snapshot&utm_content=body
Planned Parenthood Cancels Margaret Sanger … Sort Of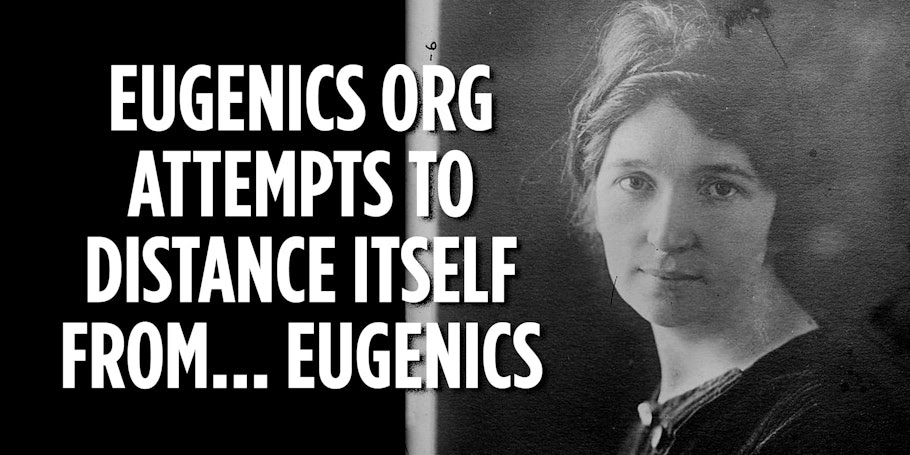 America's leading proponent and provider of abortions, Planned Parenthood, finally acknowledged the racism of the organization's founder, Margaret Sanger. In an article published in The New York Times titled "We're Done Making Excuses for Our Founder," current Planned Parenthood President Alexis McGill Johnson stated that it was time for the organization to "reckon with Margaret Sanger's association with white supremacist groups and eugenics."
You don't say.
The truth is that Sanger's views were indeed racist, with her expressed and primary goal for abortion being population control. Specifically, she aimed to limit the reproduction rate of the underdeveloped within the populace so as "to make the coming generation into such physically fit, mentally capable, socially alert individuals as are the ideal of a democracy."
That's called eugenics, and a certain political party in Germany also endorsed it.
Of black Americans, Sanger wrote in 1939, "We believe birth control knowledge brought to this group is the most direct, constructive aid that can be given them to improve their immediate situation." After advocating that trained "Negro" doctors would have the biggest impact on promoting abortion within the black community, Sanger warned, "We do not want word to go out that we want to exterminate the Negro population, and the minister is the man who can straighten out that idea if it ever occurs to any of their more rebellious members."
For her part, Johnson explained, "We have defended Sanger as a protector of bodily autonomy and self-determinism, while excusing her association with white supremacist groups and eugenics as an unfortunate 'product of her time.'" This is lipstick on a pig.
As Human Coalition Vice President Benjamin Watson contended, "Whether they personally identify with Sanger's ideology or not, they continue to carry out her mission, by serving as the leading executioner of our children. The same Sanger they claim to disavow would applaud their efforts and results, as a disproportionate percentage of black children have been killed in Planned Parenthood's abortion clinics." He added, "Acknowledging a racist history does not absolve them of the blood on their hands, as they continue to take full advantage of victims of the racism they decry."
Reverend Dean Nelson, the executive director of Human Coalition, observed, "You cannot acknowledge the racist person and history without admitting to the racist vision that has resulted in nearly 80% of Planned Parenthood's abortion facilities being located within walking distance of minority neighborhoods."
Of the reported 619,591 abortions in 2018, the CDC says race is known only for 350,000 of them. Over a third of that number were black babies, despite blacks making up just 14% of the population.
The fact of the matter is that Sanger's blatant racism has become a public embarrassment to Planned Parenthood. At the same time, the organization continues to embrace her primary agenda — abortion as population control. While Johnson may be done with making excuses for Sanger, she's clearly not done with making excuses for Planned Parenthood's continued promotion of Sanger's vision.   ~The Patriot Post
https://patriotpost.us/articles/79289?mailing_id=5787&utm_medium=email&utm_source=pp.email.5787&utm_campaign=snapshot&utm_content=body
Big Tech Covers for the BLM Scam
Black Lives Matter is a business, and business is good.
It's hard to come to any other conclusion regarding the organization that, according to the New York Post, claims to have taken in a cool $90 million in 2020.
Not a bad haul for BLM's three self-proclaimed Marxist founders. But we wonder: Where's all that money going? Because it doesn't seem to be going to Tamika Palmer, the mother of Breonna Taylor, the drug money handler who was killed in her apartment in March 2020 during a gunfight between her then-boyfriend and Louisville police. Nor does it seem to be going to the father of Michael Brown, the "hands up, don't shoot" thug who was killed when he attempted to disarm and then bull-rushed Ferguson Police Officer Darren Wilson.
(Note: Brown's family received $1.5 million from Ferguson, and Taylor's family was awarded $12 million by Louisville. To be clear, that's taxpayer money, not BLM donations, though the threat of BLM is what brought such settlements.)
"I have never personally dealt with BLM Louisville and personally have found them to be [a] fraud," Tamika Palmer wrote on Facebook.
"Who are they giving to, and what are they doing with it?" Michael Brown Sr. asked. "Why hasn't my family's foundation received any assistance from the movement? How could you leave the families who are helping the community without any funding?"
Those are two good questions. And to them we might add two more: At what point does this Black Lives Matter grift get exposed? And at what point does a self-styled Marxist own enough homes?
We're speaking, of course, of Patrisse Khan-Cullors, one of the group's cofounders. She's gone on a bit of a buying spree of late, plopping down $3.2 million and snatching up four homes that are, it's fair to say, well out of the price range of most black Americans.
As the Post reports, Khan-Cullors was also eyeballing property in the Bahamas at a resort where Justin Timberlake and Tiger Woods both have homes — and where luxury digs at the beachfront resort outside Nassau are priced between $5 million and $20 million, according to a local agent.
The crown jewel of the purchased properties, though, would seem to be the one in Topanga Canyon, which the Post describes as "a $1.4 million home on a secluded road a short drive from Malibu in Los Angeles. … The 2,370-square-foot property features 'soaring ceilings, skylights and plenty of windows' with canyon views. The Topanga Canyon homestead, which includes two houses on a quarter-acre, is just one of three homes Khan-Cullors owns in the Los Angeles area, public records show."
Topanga, as independent black journalist and teller-of-hard-truths Jason Whitlock tweeted, has "a black population of 1.4%." But, as he noted of Cullors's choice of neighbors, "She's with her people!"
That barb, though, was clearly too much for the thin-skinned totalitarians at Twitter, who showed that they'll suspend even black people if they dare to wander off the Big Tech plantation. "Never apologize to these satanic MFers!" Whitlock responded upon being released from Twitter prison. "Never. Stand your ground. Stand on truth." (We're not certain what an "MFer" is, but we have a hunch it's pretty bad.)
Which brings us to the point of this latest BLM saga: the naked censorship of legitimate news — this time by Facebook, which joined Twitter in blocking its users from linking to the Post article above.
As Alana Goodman of The Washington Free Beacon  reports, "Facebook cofounder Dustin Moskovitz has poured over $5 million into a network of nonprofits run by Black Lives Matter leader Patrisse Cullors, according to financial disclosure records, raising questions about whether this relationship played a role in the company's decision to censor unflattering news articles about the activist last week."
Hmm … ya think?
As Goodman continues, "Facebook said the reporting violated its 'privacy and personal information policy.' The Post argued that the decision was 'so arbitrary as to be laughable' and noted that the media routinely report on real estate purchases by other celebrities and political figures without facing social media censorship."
Facebook is, for our humble operation, the necessary evil of our social media presence. Still, we think Peter Flaherty, chairman of the National Legal and Policy Center, a watchdog group that monitors Facebook, summed up the social media giant pretty well: "We think this, once again, proves freedom of speech is an option not a feature across the Facebook platform, where their corporate interests are placed above the interests of their users at every turn."   ~The Patriot Post
https://patriotpost.us/articles/79271?mailing_id=5787&utm_medium=email&utm_source=pp.email.5787&utm_campaign=snapshot&utm_content=body
Ukrainian Kryptonite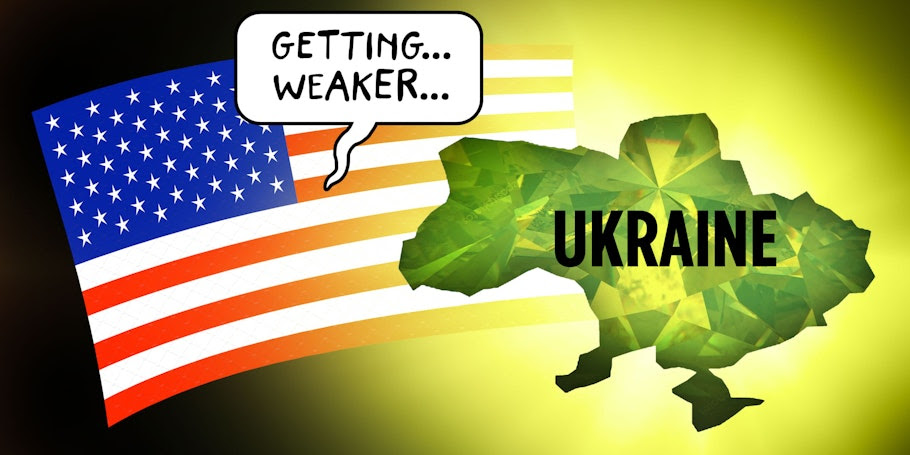 The change in U.S. administrations has, predictably, emboldened our enemies around the world — most notably China and Russia. Regarding the latter, tensions are again forming on the Russia-Ukraine border.
It would be ironic if relations between Russia and Ukraine, which Democrats used to undermine President Donald Trump's foreign policy, including an impeachment attempt for what socialist/scumbag/liar-Joe Biden actually did in Ukraine, boomeranged and took an even bigger bite out of socialist/scumbag/liar-Biden before he's finished his first 100 days in office.
Unfortunately, that bite likely would be accompanied by a significant diminution of U.S. power and prestige, potentially knocking us from our leading role on the world stage and inviting more mischief from our rivals. Ukraine could end up being the kryptonite that takes out the world's last true superpower.
In 2014, a pro-European Union revolt ousted the pro-Russian president of Ukraine. Even though his ally was defeated, Vladimir Putin took advantage of the resulting chaos to annex the strategically important Crimean Peninsula. He also sent "little green men" — individuals wearing sanitized uniforms (no identifying insignia or patches) who were most likely Russian special operations forces — into Eastern Ukraine, where they helped organize and lead pro-Russian separatist militias. In both cases, Putin couched his actions in terms of moving to protect Russian-speaking and culturally Russian groups in Ukraine from oppression, which played (and still plays) well with his domestic audience.
While the operations to seize Crimea were largely successful, the outcome in the East was less conclusive: Russia refers to the provinces as "People's Republics" and provides plausibly deniable support to the rebels, while Ukrainian military units man WWI-style trenches and a pan-European entity monitors the oft-violated ceasefire agreement — to the tune of 28 Ukrainian soldiers killed so far in 2021.
There's no question that Russia has been moving large quantities of troops and equipment into the region on its side of the border with Ukraine and into Crimea, with some estimating that as many as 100,000 troops have been assembled. Assessments of the activity run the gamut from being certain that the scale of the movements mean an invasion is imminent, to equal certainty that the absence of any effort to hide the movements means there is virtually no threat of invasion.
Putin may be the only person who really knows what his intentions are, and even he is most likely waiting to see how socialist/scumbag/liar-Biden and company respond before deciding how he wants to use his Ukrainian pawn. Sadly, most objective observers would favor Putin in a simple game of checkers with Uncle socialist/ scumbag/liar-Joe, never mind the three-dimensional chess match that is often used to characterize U.S.-Russia relations.
A Russian invasion and seizure of additional land in Ukraine is not in and of itself a significant threat to U.S. interests. The real danger is that it reveals to the rest of the world how impotent and poorly led the U.S. — in theory the world's last superpower — really is. In fact, that may well be Putin's primary goal. The more President socialist/scumbag/liar-Biden and his national security team threaten, pontificate, and protest — Putin's a killer! — they invert Teddy Roosevelt's "speak softly" maxim and set all of us up for failure.
The danger is that Putin acts, perhaps seizing another big chunk of Ukrainian territory, and socialist/scumbag/liar-Biden continues to babble. If that happens, we can expect Putin to keep his foot on the gas and to see similar challenges from other adversaries — China, Iran, and North Korea, as well as perhaps al-Qaida and ISIS.
Indeed, if you're being called out by the French president, you know things are bad. "Look, I think what happened a few years ago when Ukraine was invaded, it's not a failure of diplomacy, it's a failure of our collective credibility vis-à-vis Russia," said Emmanuel Macron. "And I think when we put red lines, we have to make them respected by our people and the others. And I think we have to be clear and tough. And I think what happened first in Syria provided the feeling to President Putin that now it was a part of rebels and it provoked and basically invaded Ukraine. … And I cannot tell that this is a failure of diplomacy. It was a failure of a naive approach vis-à-vis Russia. … When we put red lines, we have to be sure to be credible and to make these red lines respected by the authors."
Assuming socialist/scumbag/liar-Biden and company do eventually decide to take action, the division the Democrats and their Leftmedia allies have sown in our society will make it very hard for this — or any — administration to muster the support necessary to pursue potentially costly geopolitical goals, no matter how necessary or noble. Add the "woke" cancer spreading in our military, and "checkmate" is probably already on the tip of Putin's tongue.   ~The Patriot Post
https://patriotpost.us/articles/79263?mailing_id=5787&utm_medium=email&utm_source=pp.email.5787&utm_campaign=snapshot&utm_content=body
GARY BAUER 
Fanning the Flames
Everyone knows this is a very troubling time for our country. Many people thought Donald Trump was causing the divisions in America. He wasn't. And it's clear that things haven't gotten any better over the last 90 days.
But the worst thing anyone can do is pour gasoline on the fire, particularly when the unrest is related to charges of racism. What we need right now is calm. Sadly, multiple leftists are fanning the flames of division in our country.
For example, White House Press Secretary liar-Jen Psaki, the president's spokesperson, prejudged a disputed police shooting. Friday afternoon, she insisted that "too often in this country, law enforcement uses unnecessary force, too often resulting in the death of black and brown Americans."
There are hundreds of examples from the liberal media. But CNN's scumbag-Chris Cuomo said we won't get serious about reform until white kids "start getting killed." That's disgusting!
And for the record, liar-Jen and scumbag-Chris, more Caucasians are killed by police than minorities.
But the worst example is Rep. scumbag/worthless-Maxine Waters, a powerful member of Congress. She traveled 1,500 miles from her California district to tell rioters in Minneapolis that they should "get more confrontational," as if they needed any encouragement.
She demanded that Officer Derek Chauvin be found guilty. And if he isn't, Waters said people should take to the streets. Hours after her remarks, two National Guardsmen were injured in a drive-by shooting. Is that confrontational enough, Congresswoman?
Waters has a history of making outrageous and provocative statements. In 2018, she faced an ethics complaint after inciting violence against Trump administration officials.
scumbag/worthless-Waters also defended the 1992 Los Angeles riots as "understandable, if not acceptable." She referred to the riots as an "insurrection" and a "rebellion."
It's disturbing to say, but some very prominent people seem to want a civil war. How else can you explain such extreme rhetoric?
scumbag/worthless-Maxine Waters should apologize or be kicked out of Congress. scumbag-Chris Cuomo should apologize or be fired. The socialist/scumbag/liar-Biden White House should denounce violence. But I'm not holding my breath.
Speaking of Insurrections…
This may be some of the best news I have read in a while. Parents at some of New York's most elite private schools are rebelling against the woke ideology that is being forced on their children.
Andrew Guttman pulled his daughter out of the prestigious all-girls Brearley School, which costs $54,000 a year. He did so out of frustration with the school's obsession with race. And the school wasn't content with forcing critical race theory into every subject.
Parents were required to explain how their family's values aligned with the school's "anti-racist and inclusive" policies. But it didn't end there. Parents were also required to attend mandatory "anti-racist training and ongoing reflection." In other words, the Brearley School was forcing its radical agenda into people's homes.
Guttman had enough of this nonsense, and he mailed a letter to all 650 parents, blasting Brearley. In the letter, he wrote:
"By viewing every element of education, every aspect of history, and every facet of society through the lens of skin color and race, we are desecrating the legacy of Dr. Martin Luther King, Jr."
Sadly, that critique could apply to our entire educational establishment today.
The good news is that Guttman is not alone. Parents at the Dalton School, another of New York's uber-elite private academies, have forced out two top officials, including the headmaster, for the same reason.
In an open letter in January, a group of Dalton parents wrote that "Every class this year has had an obsessive focus on race and identity, 'racist cop' reenactments in science, 'de-centering whiteness' in art class, learning about white supremacy … in health class."
As we have previously reported, critical race theory and issues of "equity" are seriously dividing Loudoun County, Virginia. Several school board members are facing recall elections after it was discovered that they and other public officials were targeting parents in the community who opposed their radical agenda. I'm pleased to report that more teachers are now speaking up and pushing back.
I often hear from people asking what they can do, whether it's getting involved in their local Republican Party or running for public office. That's great, but there is something all of us can do.
Start by actually knowing what your children are being taught. Do you know if critical race theory is being taught in your school? I suspect it is being taught in some form. And if your school has a special anti-racism program but it won't show you the curriculum, you have a big problem.
Is Martin Luther King, Jr., a central part of the instruction? That's important to know because critical race theory doesn't emphasize Reverend King. If he were alive today, he would chastise scumbag/worthless-Maxine Waters. He was very critical of the radical elements of the civil rights movement.
I can't give you better advice than this, my friends: First save your children and grandchildren from the clutches of the left, which owns the schools and popular entertainment. It won't be easy. But it may well be the most important thing every parent and grandparent can do for the future our country.
Meanwhile in Chicago
While scumbag/worthless-Maxine Waters was in Minneapolis this weekend, 24 people were shot in Chicago. One of the victims was a seven-year old girl, Jaslyn Adams. Have you heard of her name? Her father was shot and Jaslyn was killed while they waiting at a McDonald's drive-thru.
Is Chicago bracing for riots over the dozens young black men and women who are killed every weekend? Is  socialist/scumbag/liar-Biden going to lower White House flag for Jaslyn?
Are we going to get a lecture from lowlife/liar-Kamala Harris over the "systemic violence" that plagues minority communities? Will any leftists ask where all the black fathers are?
Unfortunately, we won't get answers to any of those questions.
But the murderers responsible for Chicago's chaos are anarchist criminals, and I'm fairly certain none of them were raised in conservative homes. In others words, everyone involved — from the thugs on the streets to virtually all elected officials in Chicago — are leftists.
There are no religious, conservative, libertarian or free market activists involved in the violence in Chicago, Minneapolis, Portland or Seattle. But somehow all the violence is blamed on Donald Trump, Mike Pence, Mitch McConnell, George Washington, Thomas Jefferson, Fox News and Campaign for Working Families!
Progressive Priorities
Over the weekend, the United States and communist China announced a major agreement. Our nations are going to work together to combat climate change. The agreement comes in advance of climate summit later this week.
Stopping climate change is a top priority for the left. In fact, Joe Biden made combating climate change a central focus of America's foreign policy and national security agenda. That speaks volumes about the left's priorities, as does socialist/scumbag/liar-Biden's willingness to trust communist China on anything.
Who cares if communist China is violating the terms of previous climate change agreements?
Who cares if communist China lied to the whole world about the Wuhan virus?
Who cares if communist China is suppressing freedom in Hong Kong?
Who cares if communist China is threatening democracy in Taiwan?
Who cares if communist China is engaged in a massive espionage campaign against the United States?
Who cares if communist China is engaged in genocide and promoting slave labor?
But, hey, at least they want to work with the Biden/Harris administration to kill our energy industry!   
~The Patriot Post
https://patriotpost.us/opinion/79278?mailing_id=5787&utm_medium=email&utm_source=pp.email.5787&utm_campaign=snapshot&utm_content=body
KAY C. JAMES 
I Was a Black Teen in the '60s. Don't Believe Left's Lies About
'Jim Crow' Election Reforms
The right to vote is one of the most sacred rights that we as free citizens can exercise.
Yet today, far too many Americans have lost trust in the fairness of our elections.
That's why we've made a commitment at The Heritage Foundation to work with state lawmakers across the country to make needed reforms and restore integrity to our elections. (The Daily Signal is the news outlet of The Heritage Foundation.)
Yet, amazingly, some of those commonsense laws have come under attack from the left and a biased news media.
VIDEO:  https://www.youtube.com/watch?v=AfEh1yZEEuQ
The falsehoods and outright lies are appalling.
Growing up as a black teenager during the 1960s, I knew the tremendous sacrifices and dangers that my friends and relatives endured to secure the right to vote for black Americans.
So, let me be clear: I have zero interest in disenfranchising or suppressing the vote of any portion of the population.
But that's not what's happening in Georgia or other states pursuing election reforms. Don't let anyone tell you otherwise.
The left's lies are a scare tactic. They are an attempt to rally support for a bill currently in Congress, ironically called the "For the People Act," or HR 1, which would only make things worse.
HR 1 would create a federal takeover of elections and force changes to election laws that would actually allow for greater fraud and election tampering.
It would allow illegal votes to cancel out legal ones. It would diminish the very voting rights that my relatives in the 1960s, the women suffragists of the early 1900s, and all the men and women of the armed forces throughout our history fought so hard to gain and protect.
HR 1's proposed changes to election laws do exactly the opposite of creating trust.
Under HR 1, no one has to prove they are who they say they are in order to vote. It automatically adds noncitizens to voter registration rolls and outlaws safeguards that prevent people from voting twice.
And that's just scratching the surface of this terrible law.
HR 1 isn't for the people; it's about creating more power for the politicians.
You can learn more about the problems with HR 1 at Heritage.org.
Free and fair elections are the cornerstone of our republic, and every citizen, no matter their political persuasion, must be able to trust the voting process and its results.
The very future of our nation depends on it.  ~The Patriot Post
https://patriotpost.us/opinion/79280?mailing_id=5787&utm_medium=email&utm_source=pp.email.5787&utm_campaign=snapshot&utm_content=body