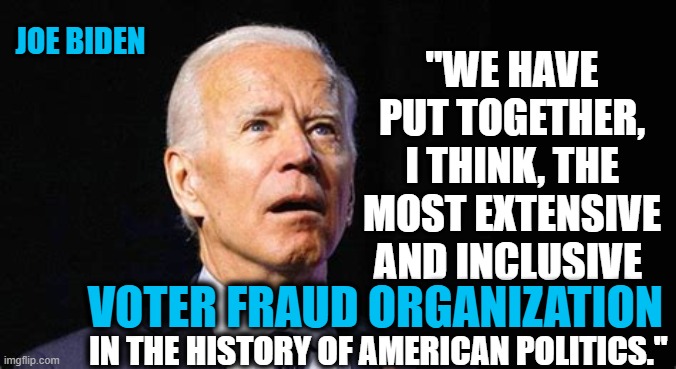 There have been mountains of evidence released over the last two months demonstrating instances of voter fraud. But nearly all of it has been covered up by mainstream media and suppressed by Big Tech. Combined, it reveals what tens of millions Americans already know, that the 2020 election results are invalid because of states rife with fraud that tilted the scale on behalf of former Vice President Joe Biden.
One of the challenges has been quantifying fraud allegations to demonstrate there was enough to change the results. Very few are still claiming there was little to no voter fraud, but are instead saying it was not demonstrably widespread enough. As a result, a majority of members of Capitol Hill will almost certainly vote against rejecting slates of electors in contested states when they meet on January 6th in a joint session of Congress. But a new report from the Data Integrity Group revealed in a story from The Epoch Times breaks down Pennsylvania's election data:
Pennsylvania election data shows that over 432,000 votes were removed from President Donald Trump during the November election, data scientists say.
According to an analysis by the Data Integrity Group, obtained exclusively by The Epoch Times, votes for Trump—from both election day and mail-in ballots—were removed from the totals in at least 15 counties.
Time-series election data shows Trump's votes decrementing in various counties at numerous time points instead of increasing as would be expected under normal circumstances.
The group said that election day vote removals happened during the vote tabulation process in at least 15 counties, including Lehigh County, Chester County, Allegheny County, Armstrong County, Westmoreland County, Northhampton County, Delaware County, Montgomery County, Lackawanna County, Dauphin County, Pike County, Carbon County, Washington County, Erie County, and Luzerne County.
Meanwhile, absentee vote removals happened in Allegheny County, Chester County, and Lehigh County.
At least 432,116 votes—213,707 election day votes and 218,409 absentee votes—were removed in total.
read more:
https://noqreport.com/2021/01/04/new-pennsylvania-vote-removal-report-is-the-gamechanger-congress-must-see-before-january-6th/