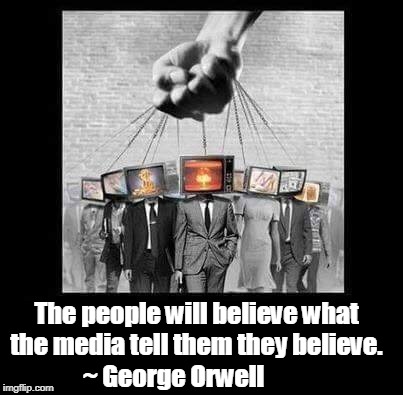 Axios took the lead in the ongoing campaign to brainwash the U.S. public into accepting a stolen election this November. This coordinated campaign between the communist Democrat Party and the corrupt news media has been ongoing for several months now, and it becomes increasingly transparent over time.
On Tuesday, Axios ran a story quoting a representative of the Bloomberg-funded Democrat firm called Hawkfish, laying out the scenario the Democrat/Media Axis of Propaganda is attempting to set up for the November Elections. The scenario envisions a socially explosive situation created by the Democrats. The first part of it involves President Trump holding a huge lead in both the popular vote and the Electoral College when we all trudge off to bed on Election Night. But that lead won't hold as Democrat vote counters in Blue and Red states around the country "find" boxes and boxes filled with "mail-in ballots" that magically contain the number of votes Biden needs to overtake Trump's Election Day lead.
Here's an excerpt from the Axios story:
A top Democratic data and analytics firm told "Axios on HBO" it's highly likely that President Trump will appear to have won — potentially in a landslide — on election night, even if he ultimately loses when all the votes are counted.
Why this matters: Way more Democrats will vote by mail than Republicans, due to fears of the coronavirus, and it will take days if not weeks to tally these. This means Trump, thanks to Republicans doing almost all of their voting in person, could hold big electoral college and popular vote leads on election night.
Imagine America, with its polarization and misinformation, if the vote tally swings wildly toward Joe Biden and Trump loses days later as the mail ballots are counted. That is what this group, Hawkfish, which is funded by Michael Bloomberg and also does work for the Democratic National Committee and pro-Biden Super PACs, is warning is a very real, if not foreordained, outcome. What they're saying: Hawkfish CEO Josh Mendelsohn calls the scenario a "red mirage."
"We are sounding an alarm and saying that this is a very real possibility, that the data is going to show on election night an incredible victory for Donald Trump," he said. "When every legitimate vote is tallied and we get to that final day, which will be some day after Election Day, it will in fact show that what happened on election night was exactly that, a mirage," Mendelsohn said. "It looked like Donald Trump was in the lead and he fundamentally was not when every ballot gets counted." [End]
So, here we see Axios, via this Democrat front group, attempting to normalize the literal destruction of the American election process as we have always known it. The destruction of America's legitimate election process has long been a goal of the Democrat Party, and it obviously believes this is the year it will be able to consolidate the plan, using fear over the China virus as the catalyst.
read more:
http://dbdailyupdate.com/index.php/2020/09/02/the-media-is-brainwashing-you-to-accept-a-stolen-election/