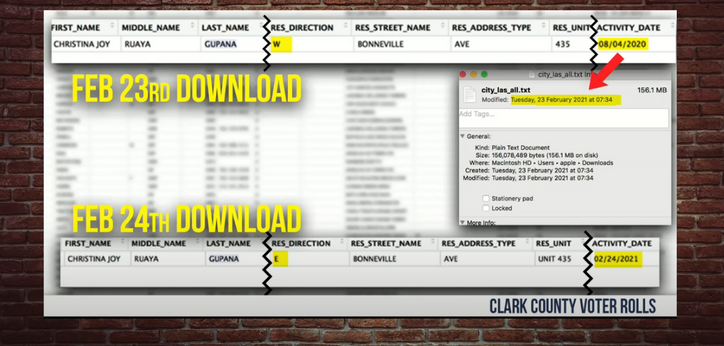 Conservative comedian and BlazeTV host Steven Crowder claimed Monday that an unknown person or group attempted to engage in a cover-up by altering public records to hide the fact that a former Hillary Clinton staffer — who has allegedly been missing for two years — voted illegally in Nevada during the 2020 election.
What are the details?
Last week, while investigating addresses listed on voter rolls, Crowder's team discovered that Christina Gupana, who is allegedly a Nevada-based attorney who worked for Clinton's 2016 presidential campaign, had voted from a highly suspicious address during the presidential election.
Listed on the state's voter rolls alongside Gupana's name was the address 353 West Bonneville Ave., which, as it turns out, is a freeway underpass, not an actual residence.
But, after Crowder aired a show detailing the dozens of allegedly fake voter addresses — Gupana's included — fact-checkers searched public records and found that Gupana's address listed on voter rolls was actually 353 East Bonneville Ave., which is an apartment complex.
So it was a simple mistake made by Crowder's team, right? Not quite. During a subsequent review of their own investigative work, Crowder's team reportedly discovered that they had not made a mistake. Rather, someone had altered the public records shortly after the show aired on Tuesday night, a suspicious action given the fact that Clark County typically updates data files on Mondays.
read more:
https://www.theblaze.com/news/crowder-clinton-staffer-voted-illegally