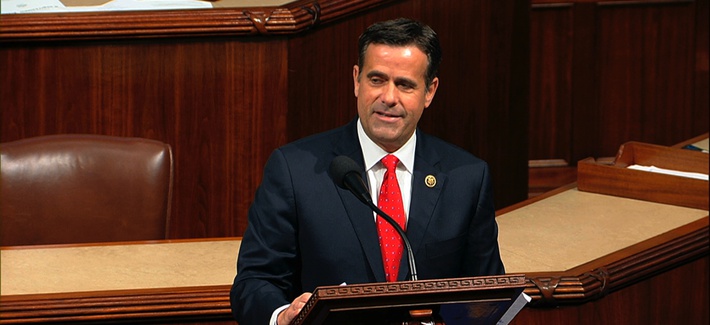 The Senate on Thursday voted to confirm Rep. John Ratcliffe as the next director of national intelligence.
Ratcliffe, R-Texas, was approved on a 49-44 vote. The installment comes as the intelligence community once again finds itself in the middle of a political firestorm, over whether Trump associates were improperly "unmasked" in intelligence reports during the latter days of the Obama administration.
Ratcliffe's nomination was voted out of the Senate Intelligence Committee earlier this week on a party-line vote of 8-7, reflecting lingering partisan tensions over the post.
"The DNI's role is crucial to our national security, and I look forward to working with Director Ratcliffe as he oversees the efforts of our nation's 17 intelligence agencies," acting Senate Intelligence Committee Chairman Marco Rubio, R-Fla., said in a statement Thursday. "In a time when the threats to our nation are many and varied, it is critical to have a Senate-confirmed DNI ensuring the wide array of intelligence agencies are sharing information across lines, coordinating capabilities, and working in the furtherance of our nation's security using 21st century, cutting edge capabilities."
read more: