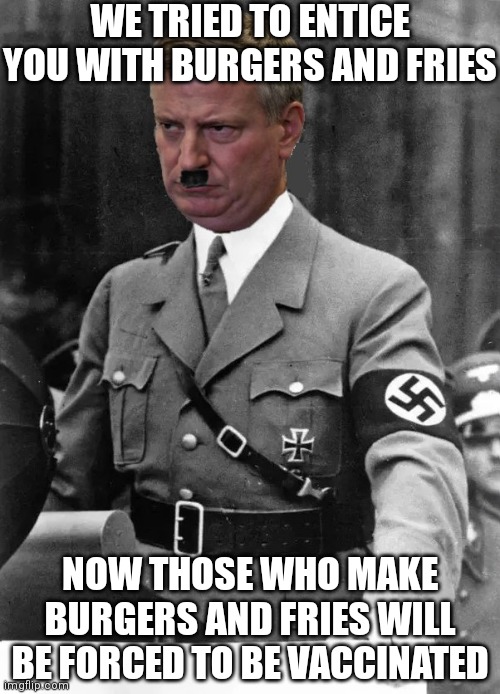 New York City's vaccine mandate for city employees has been temporarily halted by a judge - on the same day that a third plank of President Joe Biden's federal vaccine rule was also blocked.
Judge Frank P. Nervo, presiding over the Supreme Court of New York, on Tuesday gave notice that the mandate was blocked, pending a court hearing scheduled for December 14.
Also on Tuesday U.S. District Judge Stan Baker in Savannah, Georgia, ruled Biden's vaccine mandate requiring federal contractors to have employees fully vaccinated by January 18 was unlawful.  
Baker said Congress did not clearly authorize the president to use procurement to impose a vaccine requirement on contractors that will have 'vast economic and political significance.' 
The ruling was the latest setback for President Biden, who announced a series of measures in September aimed at increasing vaccination rates to fight the pandemic that continues to kill more than 1,000 Americans daily.  
New York City Mayor Bill de Blasio had on October 20 ordered all city employees to have at least their first shot by October 29 or face being suspended without pay.
The ruling affected 160,500 employees - of whom 71 per cent were already vaccinated.
read more:
https://www.dailymail.co.uk/news/article-10286387/NYC-judge-HALTS-Bill-Blasios-vaccine-mandate-forced-city-workers-COVID-vaccine.html