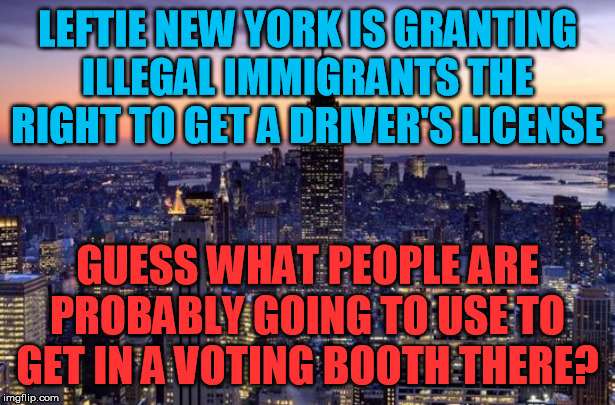 While police in New York have been enforcing social distancing and stay-at-home orders in the last few weeks of the coronavirus pandemic, the state effectively worked to "criminalize" part of their jobs.
A U.S. Attorney in New York accused Democratic Gov. Andrew Cuomo of "legislating obstruction" with a law that bans police from sharing Department of Motor Vehicles information with federal immigration agencies. New York's Green Light Law was passed last year allowing a driver's license to anyone without legal immigration status, and now the approved 2020 budget has added an eyebrow-raising amendment.
While the Green Light Law prohibited the sharing of DMV information with the Department of Homeland Security or Immigration and Customs Enforcement, Cuomo's 2020 budget passed last month as all eyes were on the coronavirus crisis, now makes that sharing of information by any law enforcement officer a class E Felony, according to WKBW.
"Border Patrol for example, working the highway in the middle of the night and pulls over a vehicle, they can't run the plates to determine who owns that vehicle," U.S. Attorney for the Western District of New York J.P. Kennedy told WKBW.
"I think it's legislating obstruction and it's very concerning to me," Kennedy added.
The law was originally criticized for preventing ICE and federal immigration authorities from doing their jobs, as it required that the state's DMV commissioner "shall not disclose or make accessible in any manner records or information" from the DMV to "any agency that primarily enforces immigration law."
Republican state legislators earlier this year demanded that the law, which was approved last June and took effect in December 2019, be repealed. Washington County, New York Sheriff Jeffrey Murphy slammed the law on Fox News back in February.
read more:
https://www.bizpacreview.com/2020/05/25/new-york-makes-it-a-felony-for-law-enforcement-to-share-dmv-information-with-ice-or-dhs-925456