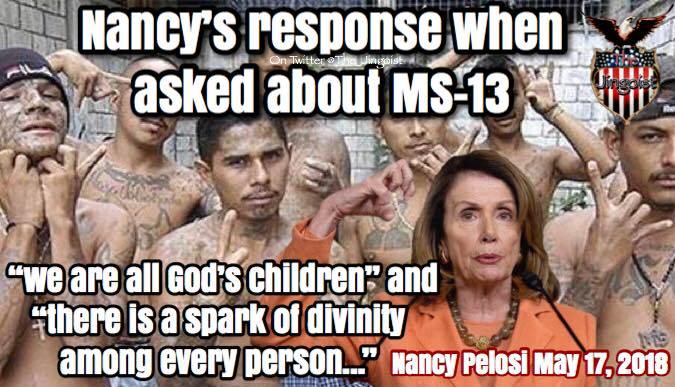 Eleven members or close associates of the MS-13 gang were arrested this week relating to the sexual exploitation and physical abuse of a minor in northern Virginia and Maryland.
"Sex traffickers often prey upon the most vulnerable victims in our society, and when combined with the horrific abuses of a gang like MS-13, the effects can be devastating," said G. Zachary Terwilliger, U.S. Attorney for the Eastern District of Virginia. "I have personally handled the prosecution of MS-13 members in northern Virginia for over a decade, including for gang-controlled sex trafficking, and I have led meaningful outreach efforts with the Hispanic community in order to raise public awareness of these serious threats. As I've noted before, no one suffers more at the hands of MS-13 than other individuals of Central American birth or ancestry, and cases like this are proof of the need for community leaders to step up, acknowledge this reality, and work together to be part of the solution. I want to thank our law enforcement partners for conducting this complex investigation and arrest operation in a diligent and professional manner, and for their sustained commitment to eradicating MS-13 from our communities. These defendants are charged with heinous offenses, but are appropriately presumed innocent unless or until proven otherwise."
According to court documents, in Aug. 2018, a 13-year-old identified as MINOR 2 ran away from a youth home in northern Virginia. Shortly after running away, MINOR 2 was introduced to members of MS-13. Members of the gang beat MINOR 2 26 times with a baseball bat as part of a gang initiation. Gang members then sex trafficked MINOR 2 in Virginia and Maryland using the currency of cash and drugs. While in Virginia, men lined up to have sex with her in a wooded area behind one target's apartment complex. The men gave her drugs in exchange for sex. She also was harbored in various apartments in northern Virginia where men paid her and her handlers cash for sex.
"MS-13 is known for their violence and intimidation, but the horrific crimes alleged in this case show how their cruelty and depravity know no bounds," said Robert E. Bornstein, Acting Special Agent in Charge of the FBI Washington Field Office Criminal Division. "The FBI and our community will not stand by while children are beaten, plied with drugs, and trafficked for sex. We will continue to work tirelessly with our law enforcement partners to disrupt violent gang activity and bring justice on behalf of the innocent victims on whom they prey."
According to court documents, MINOR 2 was later beaten again with a bat 26 times. After the second bat beating, MINOR 2 was transported to Maryland, where she was sold to numerous gang members and other customers in exchange for cash. Law enforcement recovered photographs and videos of MINOR 2 while being sexually exploited, along with numerous social media messages regarding the trafficking and sexual exploitation of MINOR 2.
"Today's arrests are a prime example of the commitment and dedication of local police officers and federal agents to safeguard northern Virginia against crime and violence," said Edwin C. Roessler Jr., Chief of Fairfax County Police. "The Fairfax County police department will continue to use every resource and leverage the full weight of our agency and our federal partners to prevent violence by interdicting organized crime and holding alleged criminal street gangs accountable."
Below is a list of individuals arrested in this operation:
| | | |
| --- | --- | --- |
| Name, Age | Hometown | Charges |
| Moises Orlando Zelaya-Veliz, 25 | Woodbridge, VA | Sex trafficking a minor victim under the age of 14 in or effecting interstate commerce ("Sex Trafficking of a Minor") (18 U.S.C. §§ 1591(a)(1), (b)(1), (c) and 2) |
| Sioni Alexander Bonilla Gonzalez, 20 | Woodbridge, VA | Sex Trafficking of a Minor (18 U.S.C. §§ 1591(a)(1), (b)(1), (c) and 2) and Violent Crime in Aid of Racketeering Activity through assault with a dangerous weapon ("VICAR Assault") (18 U.S.C. §§ 1959(a)(3) and 2) |
| Carlos Jose Turicios Villatoro, 22 | Woodbridge, VA | VICAR Assault (18 U.S.C. §§ 1959(a)(3) and 2) |
| Jose Eliezar Molina-Veliz, 20 | Woodbridge, VA | Sex Trafficking of a Minor (18 U.S.C. §§ 1591(a)(1), (b)(1), (c) and 2) |
| Santos Ernesto Gutierrez Castro, 21 | Woodbridge, VA | Sex Trafficking of a Minor (18 U.S.C. §§ 1591(a)(1), (b)(1), (c) and 2) |
| Luis Alberto Gonzales, 31 | Greenbelt, MD | Sex Trafficking of a Minor (18 U.S.C. §§ 1591(a)(1), (b)(1), (c) and 2) |
| Reina Elizabeth Hernandez, 48 | Hyattsville, MD | Sex Trafficking of a Minor (18 U.S.C. §§ 1591(a)(1), (b)(1), (c) and 2) |
| Nelson Ezequiel Caballero Portillo, 24 | College Park, MD | Sex Trafficking of a Minor (18 U.S.C. §§ 1591(a)(1), (b)(1), (c) and 2) |
| Gilberto Morales, 31 | Hyattsville, MD | Sex Trafficking of a Minor (18 U.S.C. §§ 1591(a)(1), (b)(1), (c) and 2) |
| Jonathan Rafael Zelaya-Veliz, 24 | Hyattsville, MD | Sex Trafficking of a Minor (18 U.S.C. §§ 1591(a)(1), (b)(1), (c) and 2) |
| Orlando Alexis Salmeron Funez, 38 | Riverdale, MD | Sex Trafficking of a Minor (18 U.S.C. §§ 1591(a)(1), (b)(1), (c) and 2) |
If convicted, each defendant charged with sex trafficking of a minor faces a mandatory minimum sentence of 15 years in prison and a maximum penalty of life in prison, and each defendant charged with VICAR assault faces a maximum penalty of 20 years in prison if convicted of that offense. Actual sentences for federal crimes are typically less than the maximum penalties. A federal district court judge will determine any sentence after taking into account the U.S. Sentencing Guidelines and other statutory factors.
This case was brought as part of Project Safe Childhood, a nationwide initiative launched in May 2006 by the Department of Justice to combat the growing epidemic of child sexual exploitation and abuse. Led by U.S. Attorney's Offices and the Child Exploitation and Obscenity Section (CEOS), Project Safe Childhood marshals federal, state, and local resources to better locate, apprehend, and prosecute individuals who exploit children via the internet, as well as to identify and rescue victims. For more information about Project Safe Childhood, please visit www.justice.gov/psc.
This case also is part of Project Safe Neighborhoods (PSN), which is the centerpiece of the Department of Justice's violent crime reduction efforts. PSN is an evidence-based program proven to be effective at reducing violent crime. Through PSN, a broad spectrum of stakeholders work together to identify the most pressing violent crime problems in the community and develop comprehensive solutions to address them. As part of this strategy, PSN focuses enforcement efforts on the most violent offenders and partners with locally based prevention and reentry programs for lasting reductions in crime.
G. Zachary Terwilliger, U.S. Attorney for the Eastern District of Virginia; Robert E. Borstein, Acting Special Agent in Charge, Criminal Division, FBI Washington Field Office; Colonel Edwin C. Roessler Jr., Fairfax County Chief of Police; and Jarad L. Phelps, Chief of Prince William County Police, made the announcement. Assistant U.S. Attorneys Maureen C. Cain and Seth Schlessinger are prosecuting the case.
This case was investigated by the FBI Washington Field Office's Child Exploitation and Human Trafficking Task Force, which is composed of FBI Agents and Task Force Officers from the Washington D.C. Metropolitan Police Department, the Fairfax County Police, the Arlington County Police, the Alexandria City Police, the Prince William County Police and other surrounding agencies. Investigative and tactical assistance has been provided by the Department of Homeland Security, Immigration and Customs Enforcement, Enforcement Removal Operations, the FBI Baltimore Field Office, FBI Norfolk Field Office, FBI Richmond Field Office, along with the Prince George's County Police and the Montgomery County Police.
https://www.justice.gov/usao-edva/pr/ms-13-members-and-associates-arrested-sex-trafficking-minor