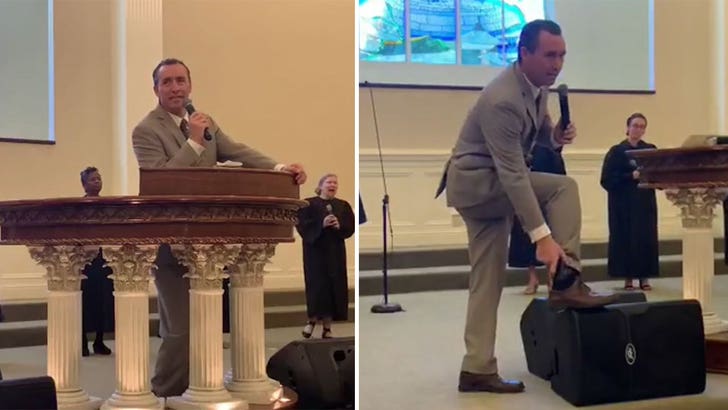 A Louisiana pastor is holding services in his church again, defying house arrest orders that followed an assault charge. Tony Spell was charged last week after his decision to hold mass gatherings defied public health orders during the coronavirus pandemic.

A Facebook livestream from Life Tabernacle Church on Sunday showed Spell walking among more than 100 congregants, often repeating the phrase, "I've just got to get to Jesus. ... Come on America, let's get back to Jesus." Nearly all parishioners were not wearing face masks, and social distancing was not being practiced.

The police department in Central, a suburb Baton Rouge, says on their Facebook page that Spell turned himself into the department last week on charges of aggravated assault and improper backing.
read more:
https://www.cbsnews.com/news/coronavirus-louisiana-pastor-tony-spell-church-services-defying-house-arrest-orders/?ftag=CNM-00-10aab7e&linkId=87366680