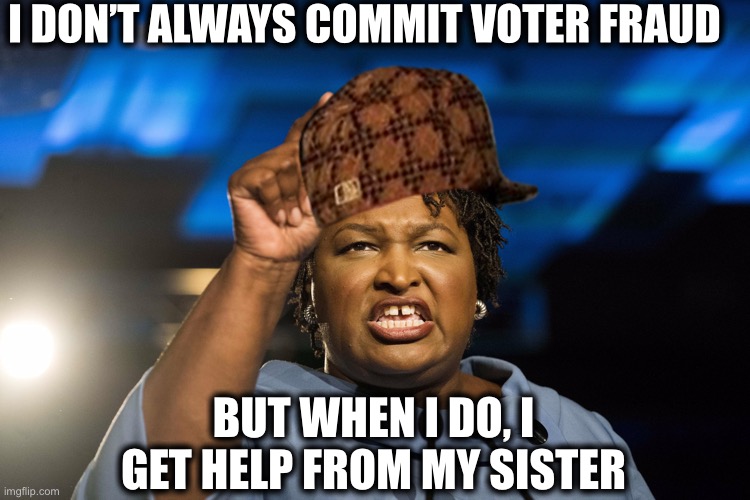 Earlier this month when she announced her candidacy for governor of Georgia, Stacey Abrams said, "I did not challenge the outcome of the election, unlike some recent folks did." That sound you hear is the world's largest record scratch. Despite these desperate attempts to rewrite history, Stacey Abrams is the pioneer of election disinformation. 
After losing the 2018 Georgia gubernatorial election, Abrams was unwilling to concede to Gov.-elect Brian Kemp. The next year she said, "We had this little election back in 2018 and despite the final tally and the inauguration and the situation we find ourselves in, I do have one very affirmative statement to make: we won." She went even further on several occasions claiming that she had won and that she was proud she hadn't conceded.
She is changing her tune now because she knows her past statements are not only campaign fodder for her opponents, but reveals to Georgians her role in our state's mistrust of elections.  
What should also be concerning for Georgia voters is that Abrams, according to Dan Primack of Axios, plans to remain on the board of her blank-check companies, which raised hundreds of millions after launch. Abram's unwillingness to disaffiliate herself from her business ventures, as I and most others have done, bears careful watching of conflicts during a campaign. 
In the past, Abrams relied on lies about winning the governorship to fundraise, and her group Fair Fight Action was a large donor to the Coalition for Good Governance, a far left group that pushed disinformation about Republicans rigging elections in Georgia.
read more:
https://thehill.com/blogs/congress-blog/politics/586015-the-pioneer-of-election-disinformation