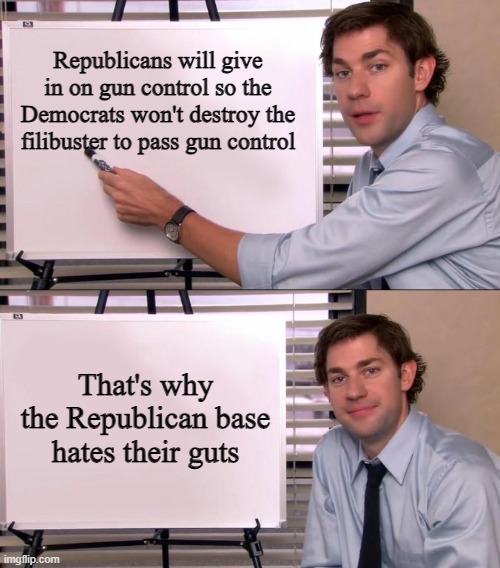 Sen. John Cornyn (R-TX)  pledged on Tuesday to sell out the American people by trying to advance amnesty for illegal aliens after striking a deal on gun control.
After Senate Minority Leader Mitch McConnell (R-KY) tapped Cornyn to negotiate a deal on gun control, he now promised to move forward on a deal on amnesty.
"First guns, now it's immigration," Cornyn told Sen. Alex Padilla (D-CA).
"That's right, we're going to do it," said Sen. Kyrsten Sinema (D-AZ). 
More positive ~~ vibes ~~ on Senate floor.

A smiling Cornyn tells Padilla, "First guns, now it's immigration"

"That's right, we're going to do it," Sinema added

— Igor Bobic (@igorbobic) June 21, 2022
Andrew Surabian, a former Donald Trump administration official, said in reaction to Cornyn's pledge for amesty, "From selling out on gun control to selling out on amnesty in light speed."
read more:
https://www.breitbart.com/politics/2022/06/21/john-cornyn-pledges-to-sell-out-america-on-amnesty-after-caving-on-gun-control/