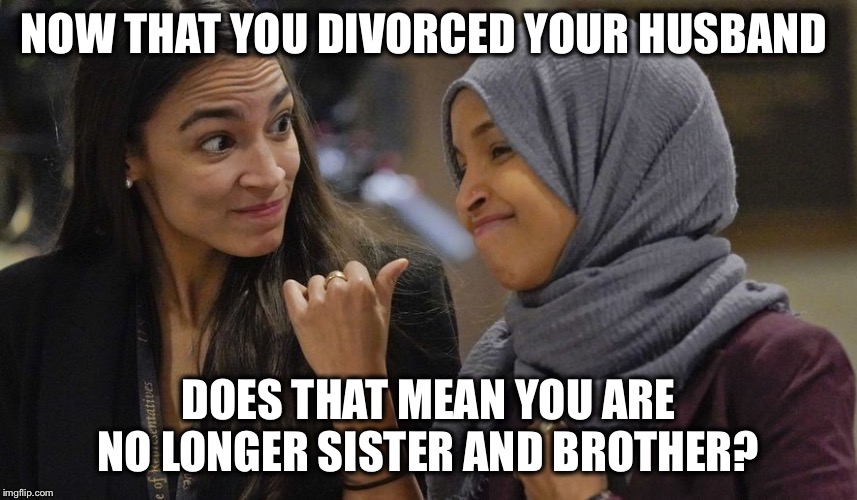 Radical congresswoman Ilhan Omar is on track to pay her new husband's company nearly double the half million dollars she funneled his way last year, new figures obtained by DailyMail.com show.
In the first three months of this year Omar paid more than $290,000 to the E Street Group, a fundraising and consulting group run by Tim Mynett, who she married last month.
If she continues at this rate it will mean the company would get a whopping $1.16 million from Omar's campaign in 2020. It received a total of $523,000 for the whole of last year.
'Omar's campaign chest is looking more and more like a dowry,' Peter Flaherty, the head of a group which has filed a complaint with the FEC over Omar's spending, told DailyMail.com.
'Most candidates for federal office keep a close eye on their vendors to make sure they aren't being overcharged, but with her being married to her chief fundraiser the incentive may be the other way round as the money spent is going directly to the family.
'Basically, her campaign finance disclosures read more like a wedding registry where friends can make gifts to the happy couple,' added Flaherty, chairman of the conservative National Legal and Policy Center.
read more:
https://www.dailymail.co.uk/news/article-8226401/Ilhan-Omar-track-pay-husbands-company-nearly-DOUBLE-year.html