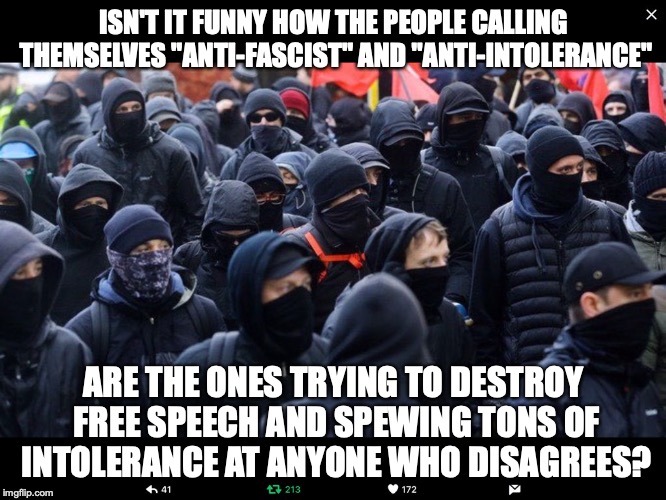 Two members of the House Intelligence Committee are asking the CIA and the FBI for any information their agencies have about the spread of false information campaigns meant to magnify and invoke fear about activities of left-wing protest groups like antifa.
In a letter sent Tuesday, Democratic Reps. Raja Krishnamoorthi of Illinois and Peter Welch of Vermont ask the heads of the two agencies specifically about foreign actors, members of the military or local police spreading false information about antifa gatherings and events.
The president's oldest son, Donald Trump Jr., was among those perpetuating some of those, posting one of the false claims on his Instagram account. Rumors about planned protests and activities have also spread on Facebook and Nextdoor about antifa agitators in California, Idaho, South Dakota and Pennsylvania.
read more:
https://www.nbcnews.com/politics/congress/house-democrats-seek-information-cia-fbi-antifa-rumors-n1233762