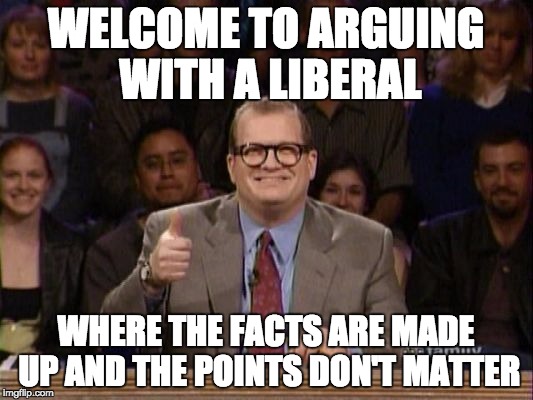 One thing you notice when having a conversation with a committed liberal is you'd have a more productive and honest discussion with a shoe. An old, worn-out shoe. Normally, this phenomenon could be chalked up to ignorance – stupid people are, well, stupid. But many of these people are not stupid, at least not in the traditional sense. It's arrogance, a kind of arrogance that can only come from indifference to anything contrary to what they want.
You see this manifest itself in reaction to the reaction to the documents exposing how the Obama administration spied on the Trump campaign. You also see it in the glee from leftists whenever they have the opportunity to report bad news about Hydroxychloroquine. And we saw it again Friday when Joe Biden casually dropped a racist comment in a radio interview. None of these people honestly believe they are capable of doing anything wrong because progressives don't believe anything can be wrong when they do it in the name of their agenda.
Lying isn't wrong if it's done in the cause of righteousness. Theft isn't wrong if it's done for altruistic purposes. Murder isn't wrong if it's a bad person killed. Taken to their logical extremes you get the horrors of fascism and communism, but these people refuse to see that. One person, or a few people, even a lot of people, harmed in the name of the "greater good" is not a tragedy. It's a statistic.
General Michael Flynn's rights were trampled, his life destroyed, and he only agreed to plead guilty after financial ruin and the threat/promise of the same being brought upon his son, but so what? He worked for Donald Trump, and Donald Trump is bad. Anything done in opposition to "bad" is inherently good, or so the logic goes.
What do the civil rights of one man matter, or many people working on a campaign matter, when the campaign is for someone they view as the new Hitler?
Of course, using fascistic tactics to combat perceived fascism is the basis of ANTIFA, the enforcement wing of the Democratic Party. The concept behind those tactics are now the norm for the party as a whole.
Barack Obama is exposed as, at a minimum, completely aware of the spying. Obama was informed by the people who knew there was absolutely nothing to the collusion lie, but Obama justifies it because it's Donald Trump. Donald Trump has to be bad. Trump supports positions opposite Democrats, and Democrats are all good. Anything is justified.
read more:
https://townhall.com/columnists/derekhunter/2020/05/24/liberals-dont-believe-theyre-capable-of-doing-anything-wrong-n2569364