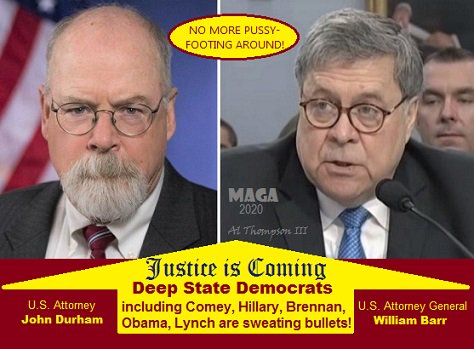 The Federal Bureau of Investigations said it had previously turned over a number of documents related to an agency investigation against Lt. Gen. Michael Flynn to U.S. Attorney John Durham, who is currently probing the origins of the agency's 2016 Trump-Russia counterintelligence investigation.
"Under Director Wray's leadership, the FBI has fully cooperated and been transparent with the review being conducted by U.S. Attorney Jeff Jensen, just as it has been with U.S. Attorney John Durham and was with Inspector General Michael Horowitz," Brian Hale, assistant director of the FBI's Office of Public Affairs, said in a statement to The Epoch Times.
"With regard to certain documents in the Michael Flynn matter from the 2016-2017 time period that are now the subject of reporting by the press, the FBI previously produced those materials to the Inspector General and U.S. Attorney Durham," Hale added.
The documents in question have renewed concern among lawmakers and officials over the FBI's handling of their probe on Flynn after the materials were released by the DOJ on April 29. Among the documents are handwritten notes that revealed top officials in the agency had questioned whether the goal of questioning Flynn was to "get him to lie, so we can prosecute him or get him fired?"
read more:
https://www.theepochtimes.com/mkt_app/fbi-says-unsealed-flynn-documents-previously-handed-over-to-durham_3340691.html?v=ul