US President Donald Trump lashed out at China last week, saying Beijing's lack of transparency led to his administration's late response to the coronavirus outbreak.
"I wish China would have told us how bad the situation was before we had to read about it. Because they were having a big problem and they knew it," Trump said at a news conference on Saturday at the White House.
"China was very secretive and that's unfortunate," Trump said.
Trump has pivoted this week to emphasize the outbreak's start in China, repeatedly using the term "Chinese virus," which has been criticized by the fake news media as fuelling racism against those of Chinese and East Asian descent.
But where is the mainstream media now?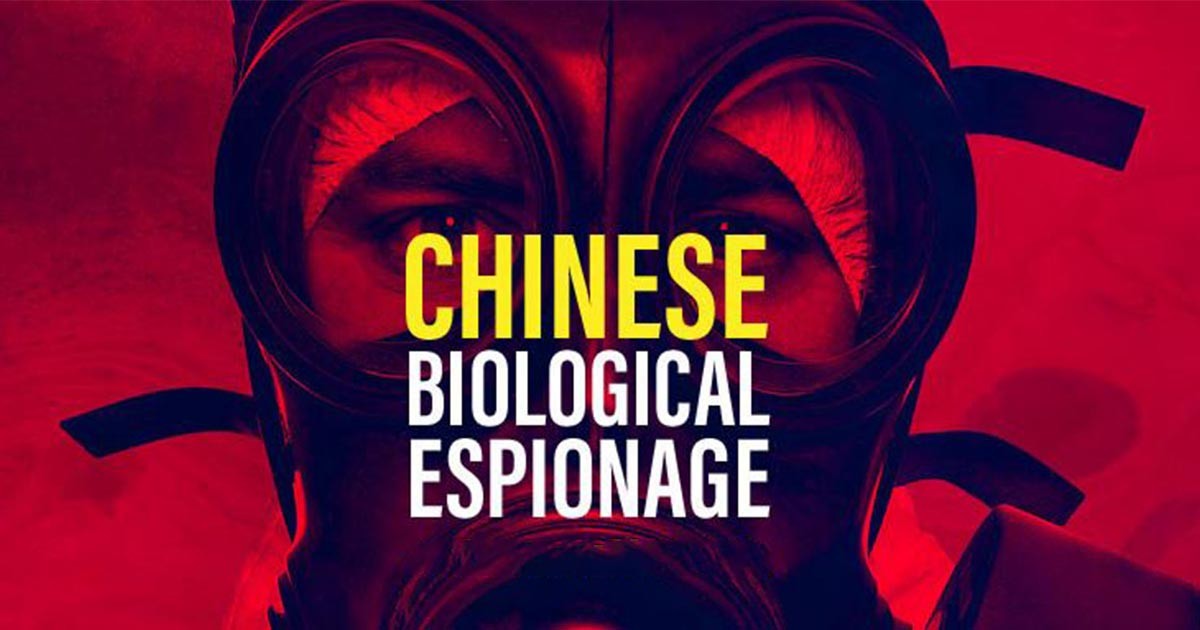 In yet another case of biological espionage, an unclassified FBI report mentions how a Chinese agent was caught with deadly viruses in his luggage by border patrol while trying to smuggle them into the US. The incident took place just over a year before the Coronavirus outbreak in Wuhan, with deadly SARS virus and flu samples found in the agent's luggage.
The story that was first reported by Yahoo News gives us proof of another case of biological espionage.
It's strange. A legitimate biological research project would not have triggered these kinds of alarm bells. And it's unclear why any legitimate research project in this country would need or want SARS samples from outside the country.
The biologist told the agents that a colleague in China had asked him to deliver the vials to a researcher at a U.S. institute. After examining the vials, however, customs agents came to an alarming conclusion, mentions the unclassified FBI tactical intelligence report obtained by Yahoo News.
"Inspection of the writing on the vials and the stated recipient led inspection personnel to believe the materials contained within the vials may be viable Middle East Respiratory Syndrome (MERS) and Severe Acute Respiratory Syndrome (SARS) materials."
FBI repot below:
The report, which came out more than two months before the World Health Organization learned of a cluster of pneumonia cases in Wuhan that turned out to be COVID-19, appears to be part of a larger FBI concern about China's involvement with scientific research in the U.S. While the report refers broadly to foreign researchers, all three cases cited involve Chinese nationals.
The report, written by the Chemical and Biological Intelligence Unit of the FBI's Weapons of Mass Destruction Directorate (WMDD), does not give the name of the Chinese scientist carrying the suspected SARS and MERS samples, or the intended recipient in the U.S. But the FBI concluded that the incident, and two other cases cited in the report, were part of an alarming pattern.
read more:
https://conservativeus.com/fbi-report-china-caught-smuggling-sars-mers-into-us/