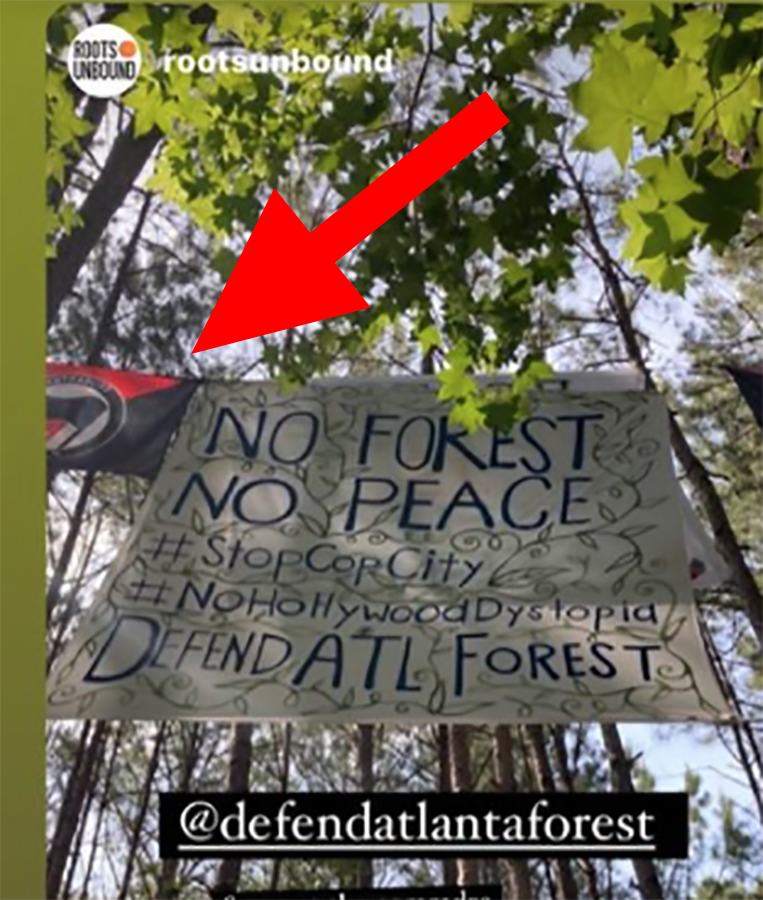 At least eight far-left extremists have been arrested after they allegedly threw rocks and Molotov cocktails at Atlanta police responding to an ongoing protest in forested area where a new police and EMS training facility will be built.
The group, who have dubbed themselves the "forest defenders," have set up camp on the grounds, which are set aside for the 85-acre project, according to the Atlanta Journal-Constitution. The Atlanta police said that a number of illegal structures had been built on the property, which is owned by the city.
Far-left extremists & #Antifa from across US have been going to Atlanta to support an occupation at a construction site for a future police training academy. They've created barricades & hurled firebombs at responding police. Comrades have carried out violence in solidarity. pic.twitter.com/pz4sHNHFu1

— Andy Ngô 🏳️‍🌈 (@MrAndyNgo) May 18, 2022
On Tuesday, activists allegedly threw a Molotov cocktail into the construction site, which burst into flames just yards away from where three officers were standing, according to Fox News. The fire department responded just moments later to put out the blaze.
read more:
https://thepostmillennial.com/far-left-extremists-from-across-the-country-heading-to-autonomous-zone-in-southern-atlanta?utm_campaign=64502