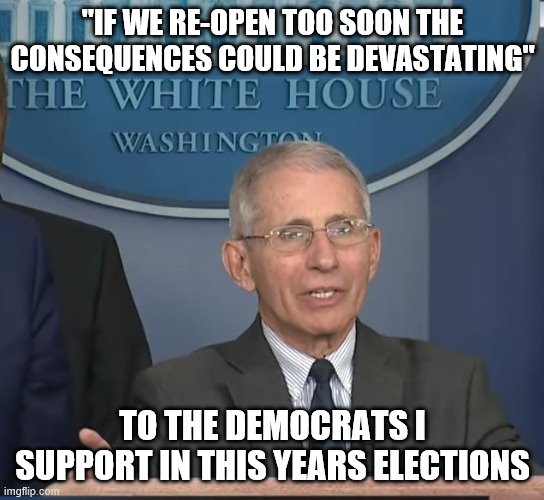 Yesterday, Jeffrey Goldberg, the infamous editor of The Atlantic, whose latest fake news article one week ago alleged that President Trump had cruelly disparaged members of the U.S. military, sent an email announcing the lineup of speakers for this year's annual Atlantic Festival of esteemed progressive thought leaders. The two top highlighted speakers at the event, which this year will be streamed virtually online and free to access, are Hillary Clinton and Dr. Anthony Fauci.
Also on the bill are Nancy Pelosi; Stacey Abrams; Bill Gates; and the Marxist co-founder of Black Lives Matter, Alicia Garza. Another speaker is Chesa Boudin, the San Francisco district attorney who was raised by unrepentant Weather Underground (W.U.) domestic terrorists Bill Ayers and Bernardine Dohrn after his birth parents, who were also W.U. terrorists, were convicted and imprisoned for murder during an armed robbery. In addition to Fauci, all of the other 112 speakers at the four-day-long event Sept. 21–24 are leftists, progressives, and social justice influencers of various stripes. The only "Republican" is the anti-Trump RINO Maryland governor, Larry Hogan.
It was almost exactly six months ago now, only a few days after the COVID-19 national lockdown was mandated, that the headline of my first article about Anthony Fauci at American Thinker described him as a "deep-state Hillary Clinton-loving stooge." Do we need any more evidence that Fauci is returning to his fold and from all appearances is looking ahead — and feathering his nest — in advance of what he expects to be the Democrats retaking power after the November 3 elections?
read more:
https://www.americanthinker.com/blog/2020/09/dr_fauci_outs_himself_sharing_ematlanticem_festival_platform_with_hillary_pelosi_stacey_abrams_and_a_marxist_blm_cofounder.html