The 29-year-old Brett Kavanaugh was present at the Office of Independent Counsel meetings where Associate Independent Counsel Miguel Rodriguez presented evidence that Vince Foster was murdered.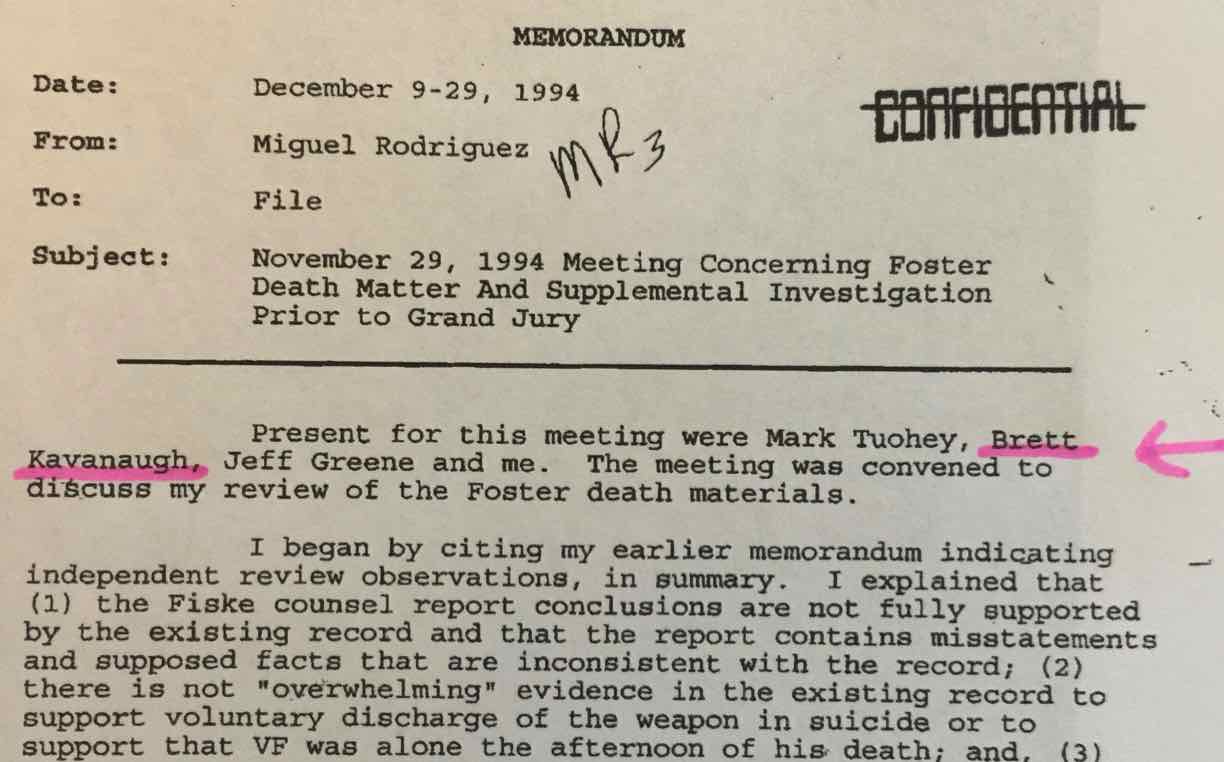 Full Report:
https://www.fbicover-up.com/ewExternalFiles/MiguelRodriguezMemo.pdf

Brett Kavanaugh knew about the bullet wound in Foster's neck.

Kavanaugh knew that the crime scene was staged, with the revolver planted by Park Police by Officers Cheryl Braun, Peter Simonello, and John Rolla.  And Kavanaugh knew that the body was re-photographed and that Officer Franz Ferstl's initial crime scene photographs vanished.
The investigation of Foster's death by Associate Independent Counsel Miguel Rodriguez was blocked and he was forced to resign.