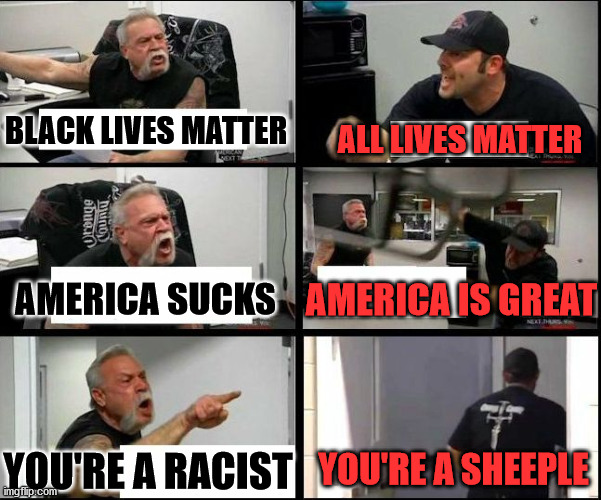 The backlash has begun.
Repudiation of the cancel culture, the looting of neighborhoods, the defaming of our nation's history, the destruction of public monuments, attacks on the police, and – yes – the non-stop dishonesty of the liberal media and vilification of President Trump, is cropping up in ways big and small, and it will grow.
Americans are fed up and they are angry. Increasingly, they will push back; polling shows Democrat candidate Joe Biden's lead over Trump is shrinking as a result.
Goya Food's CEO Robert Unanue pushed back recently when he was attacked for praising President Trump. Unlike countless corporate types who have caved to the pressures of the moment, Unanue told Fox and Friends "I'm not apologizing" for complimenting Trump, whom he called an "incredible builder."
Unanue noted that he had met with the Obama White House in the past, and thought it reasonable to work with this president, too.
"It's suppression of speech," Unanue said about the tsunami of criticism hurled at him.
He is correct.
Rep. Alexandria Ocasio-Cortez, D-N.Y., slammed Unanue on Twitter, even though Goya has donated thousands of pounds of food to needy New York families hurt by COVID-19 and employs roughly 4,000 people in the area, begging the question – what has AOC done for her constituents lately?
In the wake of his remarks, liberals set #BoycottGoya trending, but Trump supporters answered with #BuyGoya, inspiring many to place orders for delivery to local food banks
read more:
https://www.foxnews.com/opinion/democrats-beware-backlash-against-mobs-growing-liz-peek