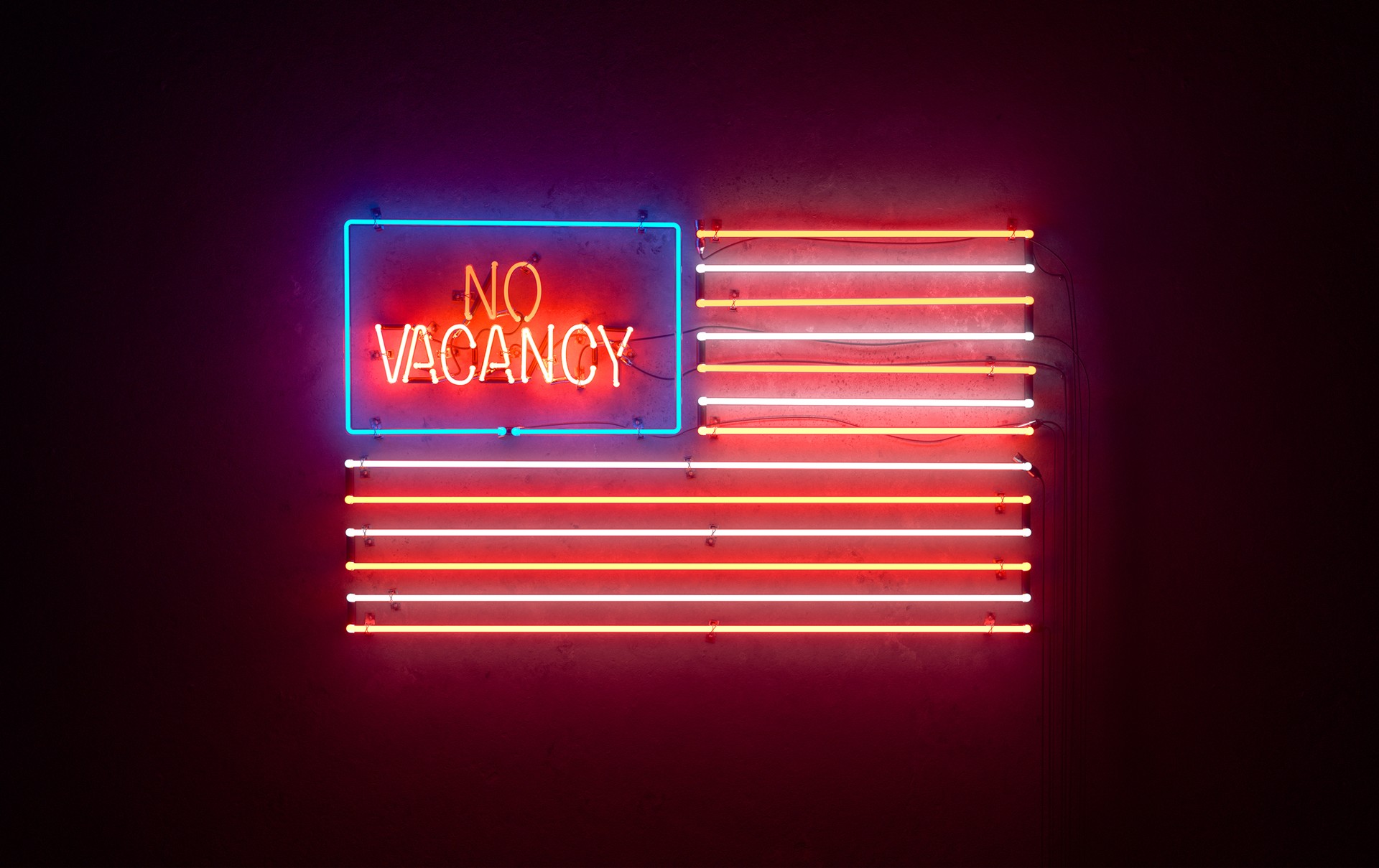 A federal appeals court panel ruled on Monday that the Trump administration can end humanitarian protections for some 300,000 immigrants living in the United States, clearing the way for their potential deportation starting next year.
The 9th Circuit Appeals Court's decision affects citizens from El Salvador, Haiti, Nicaragua and Sudan, many of whom have lived in the U.S. for decades, have U.S.-born children and are considered essential workers during the coronavirus pandemic.
At issue is the termination of Temporary Protected Status, a form of humanitarian relief created by Congress and administered by the Department of Homeland Security.
TPS provides a work permit and stay of deportation to foreign nationals living in the U.S. whose countries of origin are facing natural disaster, armed conflict or other "extraordinary and temporary conditions" that make it unsafe for them to return.
The Trump administration terminated TPS designations of El Salvador, Haiti, Nicaragua and Sudan in 2017 and 2018. (It later ended TPS for Honduras and Nepal, and a separate case brought last year by citizens of those countries is ongoing.)
Several TPS beneficiaries from the four countries and their children filed a lawsuit challenging the terminations, both for procedural reasons and on the grounds that the rule was motivated by animus toward "non-white, non-European immigrants" that they said was evidenced by comments made by Trump and other administrative officials.
A district court previously issued a preliminary injunction. Monday's decision by a three-judge panel of the appeals court lifts the injunction, meaning immigrants from the affected countries could be subject to removal starting in January.
Plaintiffs and their lawyers said on Monday that they are preparing to appeal the decision in the entire 9th Circuit.
read more:
https://www.npr.org/2020/09/14/912900167/court-rules-government-can-end-humanitarian-protections-for-some-300-000-immigra?utm_source=twitter.com&utm_campaign=npr&utm_medium=social&utm_term=nprnews