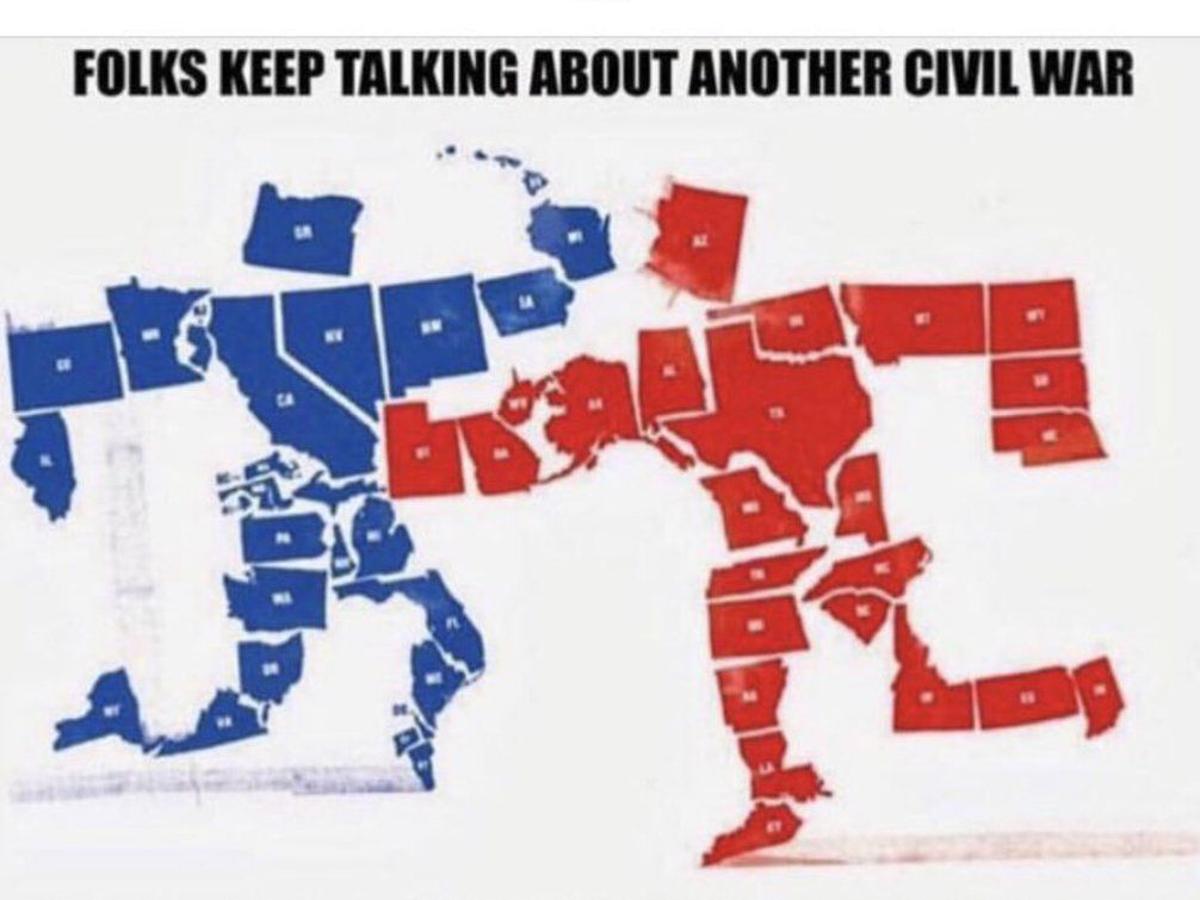 There's finally a topic on which Republicans, Democrats and independents mostly agree: civil war.
There are divides within each of those groups over whether it is likely or unlikely. But pluralities of Republicans and Democrats in a new poll said civil war in America now is likely. Smaller portions said it was unlikely.
The  Zogby Analytics online survey Jan. 18-19 asked 873 likely voters whether they believe the nation is heading for "war" with itself.
"Nearly half (16% very likely and 30% somewhat likely combined) of likely voters believe the country will have another civil war, while 42% (24% very unlikely and 18% somewhat unlikely combined) did not think we were headed for another civil war; 11% of survey respondents were not sure," the poll report said.
read more:
https://www.wnd.com/2021/02/america-finally-united-prospect-civil-war/