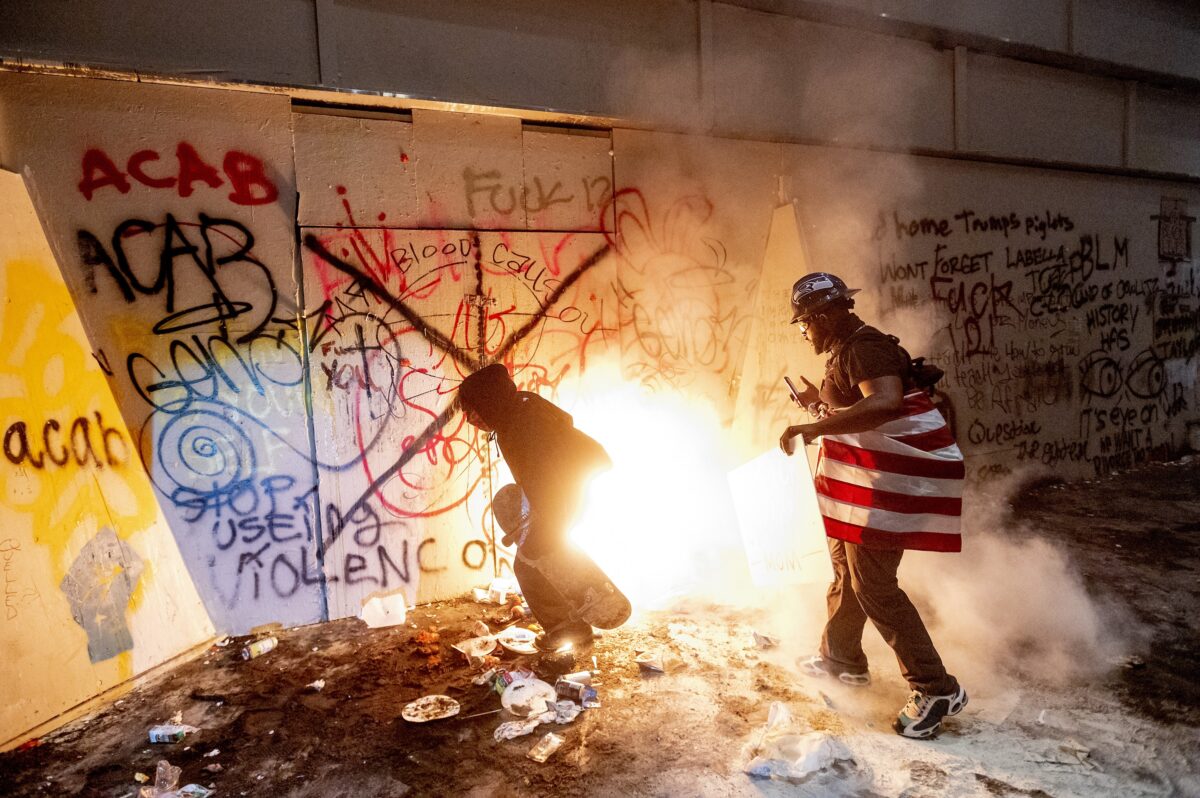 Rioters next to a fire they set at the Mark O. Hatfield United States Courthouse in Portland, Ore., on July 22, 2020. (Noah Berger/AP Photo)
Eighteen people are facing charges for participating in rioting in Portland at a U.S. Courthouse.
The defendants were arrested between July 20 and July 23.
Large crowds have been gathering nightly and assaulting the courthouse and federal officers who are tasked with protecting it while local police officers stay away because of recent directives from city leaders.
U.S. Attorney Billy Williams announced on Friday the charges against the 18.
Five people were charged for alleged criminal conduct during rioting on July 20 that continued into the early hours of the next day.
Jennifer Kristiansen, 37, is charged with assaulting a federal officer; Zachary Duffly, 45, is charged with creating a disturbance; Wyatt Ash-Milby, 18, is charged with trespassing on federal property; and Caleb Ehlers, 23, and Paul Furst, 22, are charged with failing to comply with a lawful order.
read more:
https://www.theepochtimes.com/mkt_app/18-facing-federal-charges-after-riots-outside-us-courthouse-in-portland_3437109.html?v=ul