By Craig Andresen on July 12, 2014 at 6:54 am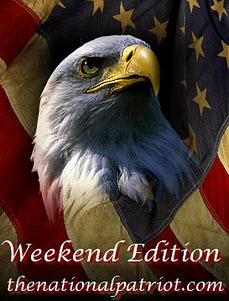 It's been five days now and the pounding of Gaza by Israel continues.
More than 1000 Hamas targets in Gaza have been hit by Israeli missiles as the scum of the Arab world keeps lobbing rockets at Jerusalem and Tel Aviv. Only about ten percent of those Hamas rockets have made it through Israel's Iron Dome while the Israeli missiles just keep finding their mark. Scores of Hamas terrorists have been killed and yes, some 'Palestinian' civilians but guess what?
SO WHAT???
So-called 'collateral' damage is the price of war and the 'Palestinians' are whining about it…saying that Israel is committing 'war crimes.'
Stick it up a camel's ass.
Hamas has had it coming.
If the 'Palestinians' don't want civilians killed…they should move their rockets, launchers, headquarters and base of operations the hell out of neighborhoods, away from schools and stand out in the open rather than being the damn cowards they are.
Now Lebanon is starting to fire rockets at Israel too. Hezbollah, based in THAT particular two goat country have more than ten thousand rockets aimed at Israel and now they're testing the sands to see if THEY can somehow make a dent in Netanyahu's defense of his nation.
Really?
Lebanon wants a piece of Netanyahu and Israel?
REALLY???
It's also been about 5 days since the American Agent of Islam piped up and sputtered: "All parties must protect the innocent and act with reasonableness and restraint, not vengeance and retribution."
Make no mistake, that statement is a steaming load of crap and aimed ONLY at Israel. Obama solidly backs Hamas and the Palestinian Authority and as has been clearly demonstrated over the course of his prayer rug regime's reign, he doesn't give a rat's ass about Israel.
Obama made clear he can't stand Prime Minister Netanyahu during a caught on live microphone moment several years ago.
Obama told Prime Minister Netanyahu that Israel needed to return to their pre-1967 borders…borders he knows damn well are indefensible.
Obama recently PRAISED Mahmoud Abbas stating that, "In President Abbas, Israel has a counterpart committed to a two-state solution and security cooperation with Israel," but did he offer any such kind words for Prime Minister Netanyahu?