Be sure to Click LIKE at the bottom of this article, and share it everywhere!!
By Craig Andresen – Right Side Patriots on American Political Radio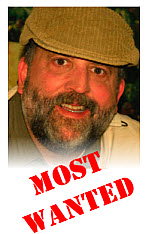 I would like to enter my name, officially, on a dubious list of America's most wanted, as an offender of the highest order. I will gladly surrender myself, and I am more than prepared to take full responsibility for my actions.
Please make sure, when issuing my arrest warrant, to spell my name correctly.
It's Craig…not Greg…and the last name is Andresen…not Anderson.
Last week, Florida nincompoop Frederica Wilson, a liberal loon of a congresswoman, said those who are "making fun" of members of Congress online should be "prosecuted."
For the record, and let there be no doubt regarding this very important and relevant point…