By Craig Andresen on August 4, 2014 at 3:27 am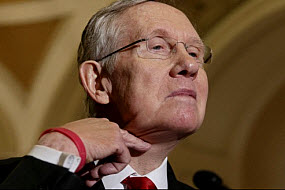 Okay…from the lips of liberals…
Conservatives are obstructionists. WE are the racists…the jobs killers and the reason the economy sucks out loud. Liberals love to claim that Conservatives comprise the "do nothing congress" and Obama stands there last week in Kansas City chiding US to "come on…come on now, let's get things done."
Meanwhile, on the back shelves of Harry Reid's liberal/socialist controlled senate…
Some 356 bills…PASSED by the House…are collecting dust because Reid himself refuses to bring them to a vote.
OF those 356 bills…
98% were passed with bipartisan support…200 of them were passed unanimously by the ENTIRE house without a single objection from the liberals ensconced there…and more than 100 others were passed with 75% of house DEMOCRATS supporting them.
40 of those bills would directly help lower unemployment and many of them offer assistance to the "more than 3.4 million workers between the ages of 20 and 59″ missing from our labor force."
There they sit…356 bills, including a border bill passed just last Friday…on Harry Reid's desk because Reid himself refuses to have them brought up for a vote.
And Lois Lerner thinks that CONSERVATIVES are the ASSHOLES???