By Craig Andresen – The National Patriot and Right Side Patriots on cprworldwidemedia.net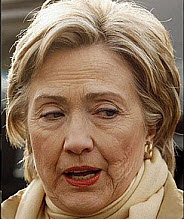 So…Here's the score…
The world is a damned mess. ISIS and various other terrorist ISLAMIC cults of ideology are wreaking havoc in the Middle East trying to build a caliphate and murdering any and all who don't share their 7th century mindset.
Iran, a terrorist nation is on the verge of building nuclear weapons with which they will first bomb Israel, one of our greatest allies and then, turn on US.
Russia's Putin, the statist, is expanding his influence in an attempt to rebuild the Russian Empire after Hillary pushed the "reset" button.
North Diarrhea is sending missile parts and technology to Iran.
Nations that don't like us much are donating to Hillary's foundation/slush fund.
Our Ambassador, Chris Stevens along with three others…Sean Smith, Glenn Doherty and Tyrone Woods are still dead…Hillary knows why but she isn't talking and her defining statement on the topic which revolves around their murders and her treason is…"AT THIS POINT…WHAT DIFFERENCE DOES IT MAKE???"
Hillary, who has touted herself as…