By Craig Andresen – The National Patriot and Right Side Patriots on cprworldwidemedia.net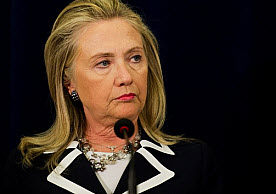 Last Wednesday, I wrote and published an article here in The National Patriot, "Hillary's Mess…First Treason and Now Espionage" regarding the further woes of the Hillary Clinton email scandal and put forth that she, Hillary Clinton, has violated the Espionage Act of 1917.
Now, that scandal both deepens and become more egregious.
In my previous article, I reported that "U.S. District Court judge Emmett Sullivan ORDERED 2 of Hillary's top aides…one being Huma Abedin and the other being Cheryl Mills to attest…under penalty of PERJURY…that they have turned over ALL official government records and documents…including emails…that they had in their possession. Judge Sullivan ALSO ordered the Department of State to "identify any and all servers, accounts, hard drives, or other devices currently in the possession or control of the State Department or otherwise that may contain responsive information," and that that court order was to have been followed by last Friday, August 7th.
Well…we have now heard from Cheryl Mills and what she has done is beyond contempt, beyond rational and flies directly in the face of Judge Sullivan's direct order.
Cheryl Mills sent a letter to the Department of State and it has been filed with Judge Sullivan stating that…