By Craig Andresen and Diane Sori  Right Side Patriots on http://www.americanpbn.com/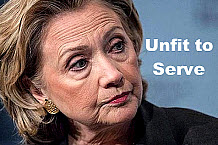 In Part 1 of this two part report, we, the Right Side Patriots, laid the groundwork for the further melding together of what were two independent investigations…one into Hillary's emails and one into Benghazi.
In Part 1, we centered in on a key email, one out of many sent between Hillary Clinton and a former Ambassador to Israel, one which outlined a proposal to engage in covert activity to force "protests" within Gaza that would lead to escalating violence and even more Israeli deaths in order to blackmail, for lack of a better word, Israeli Prime Minister Benjamin Netanyahu into ceding even more land and security to Hamas.
We also reported that while the attacks in Benghazi were ongoing, Obama held a long phone conversation with Netanyahu (confirmed by the White House and others), and our belief, is that at least a portion of that call, revolved around Obama's attempt to try and pass off Ambassador Stevens as a scapegoat, making Steven's the 'bad guy' who masterminded the gun running operation between Libyan 'so-called' rebels and Syrian 'so-called' rebels, a ploy Netanyahu of course did not buy into. And why…because of knowledge already passed on to Netanyahu by his own intel community…as in the Mossad operatives already embedded in Benghazi.
But now is the time to name names and put the pieces of the puzzle together.