American sisters and brothers, as 2012 closes, let's resolve to use the Constitution's amendment process as a model for personal improvement.
As free people struggling to stay that way, we understand God and smart, hard work allows us to realize our potential. Obamacare begins soon and in a stagnant economy, liberty lovers feel this means even more pressure will descend!
Let's look at the living constitution written within each of us to assess individual strengths and weaknesses. Each of us is a committee of one governing ourselves.
We can use the constitutional amendment example to upgrade some part of our lives. An added benefit is we don't need lobbyists nor Congressmen to make personal improvement happen.
Weight management and fitness are always top new year resolutions.
These days adding money management and fiscal fitness rounds out that list. Dollars are harder to earn and have less spending power, so we must amend how we use them. 
As liberty lovers, one saying we cling to is, " God Bless the child that has his own! " Enjoy this musical interlude by the incomparable Billie Holiday singing a classic by the same title:
More government overshadowing American autonomy makes it an even greater prized possession. Self-government on an individual level is how we ultimately govern an entire country! 
It starts with us and how well ( or badly ) we govern ourselves!
Pick an area ( s ) of your life to upgrade for 2013. You have a patriotic duty to be your best; to honor the God Who gave you potential; your parents; and finally, all you impact in your personal and professional spheres of influence.
The recently late, great master motivator Zig Ziglar summed up how motivation keeps our individual amendment by saying, 
" People often say that motivation doesn't last. Well. neither does bathing- that's why we recommend it daily. "
Mirror the Constitution's amendment process daily for personal improvement in 2013 and beyond.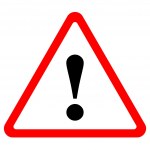 As liberty lovers we know if we don't govern ourselves, someone else will! 
Cap Black, The Hood Conservative
504 214-3082 

Please Donate/Stop Socialist Hate
From The Hood To the Heartland!
" Be your OWN Superhero!"