By Craig Andresen – Right Side Patriots on American Political Radio
History is a funny thing isn't it?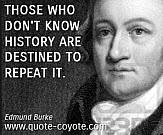 It has often been said that those who fail to learn the lessons of history, are doomed to repeat it, and that much is certainly true.
President Ronald Reagan once said, "The trouble with our Liberal friends is not that they're ignorant; it's just that they know so much that isn't so."
That too is very true.
So…now that 2017 is history, and because liberals are liberals, perhaps it's time to have a look at just what lessons we learned from those who "know so much that isn't so."
To begin our history lesson…