By Craig Andresen on June 5, 2014 at 7:05 pm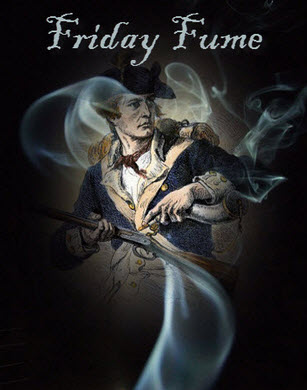 I know it's hard, if not impossible to laugh after the week we've all had but…trust me…if we don't, we're all gonna go screaming into the night.
This regime has traded 5 terrorists, so DISGUSTING that even the United Nations of Thugs, Thieves and Despots have labeled them international war criminals.
DO YOU EVEN REALIZE HOW VILE AND SUB HUMAN A MUSLIM HAS TO BE BEFORE THE U.N. DOESN'T LIKE THEM???
Most of the time, they just give them a seat on the HUMAN RIGHTS COUNCIL but THIS time…THE INTERNATIONAL UNION OF CAMEL HUMPERS deemed them to be turds.
And those are the people Obama traded for a DESERTING TRAITOR!!!
Like I said…sometimes ya just gotta find a way to laugh so…don't be drinking anything while you're reading the rest of this because…I am NOT responsible for dousing your computer with your favorite beverage!!!
It's Friday and…I'm fuming.
Well, isn't this special…
Hailey Idaho, the home away from his Taliban home for Bowe Bergdahl WAS going to hold a GREAT BIG sloppy wet kiss event for Bowe on June 28th as a Welcome Home celebration.
Not any more.
Hailey Idaho has cancelled the event. Not gonna do it. Nope. Forget about it…ain't gonna happen.
Don't be silly…