By Craig Andresen – Right Side Patriots on American Political Radio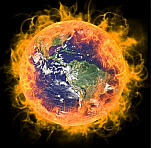 Okay.
Let me just see if I have this straight…
The entire world seems to be on fire. The Palestinians, more correctly known as the Jordanians, are continuing to lob rockets into Israel, ISIS continues to issue threats from under piles of rubble where they used to have strongholds, Muslims continue to invade, rape and pillage Europe…
Venezuela is starving under socialism, North Diarrhea is hell-bent on launching nukes, The United Nations of Thugs, Thieves and Despots is ramping up their hatred of Israel…because Israel exists, and France is…well, France is still France and that's a whole separate article.
Meanwhile, in our corner of the planet…