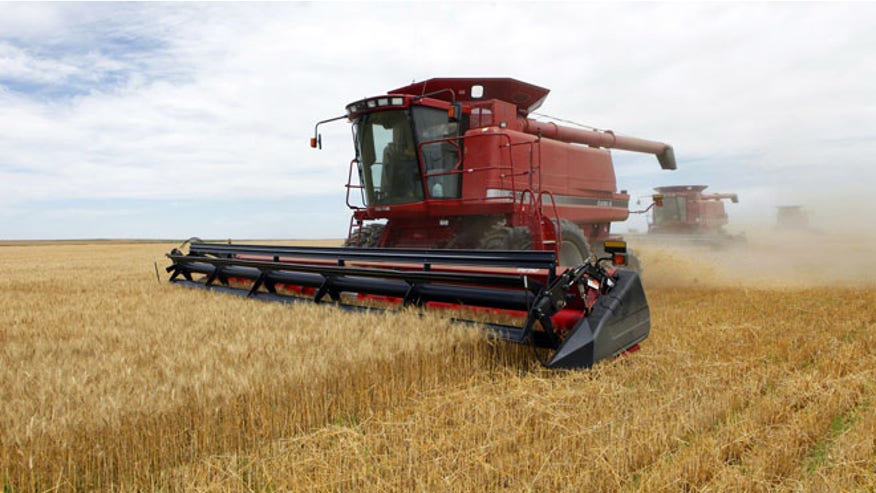 An Islamic organization once listed by the Justice Department as a co-conspirator in a high-profile terror case is among many groups that have received thousands in federal farm subsidies, without producing any crops. 
The subsidies to the North American Islamic Trust are just a slice of the questionable payments that, as has been well documented, go to millionaires and non-farmers every year. But as Congress moves to rein in the program, these subsidies stand out considering the group's involvement in the Holy Land Foundation case of 2008. During the trial, the group's farm subsidies stopped, only to be reinstated after a federal judge cleared them. 
Records show that since 1998, the North American Islamic Trust has received over $10,000 across 34 separate taxpayer-funded programs. NAIT's two relatively small land plots are tax-zoned as "agricultural" -- but they aren't developed. 
The group has been able to obtain farm subsidies legally without producing any crops because it is a nonprofit "charity group" landowner -- so it received subsidies on top of being tax-exempt. 
"Organizations with no history in agriculture are getting in on taxpayer-provided farm subsidies," said Adam Andrzejewski, founder of the transparency database OpenTheBooks.com and former Republican candidate for governor of Illinois. 
He said the NAIT's subsidies are "probably legal," adding: "The federal farm bill has become so large that it has nothing to do with 'preserving the family farm' or 'creating a stable food supply'." 
Read more at:   http://www.foxnews.com/politics/2014/02/01/islamic-group-tied-to-terror-trial-receiving-thousands-in-farm-subsidies/?utm_source=feedburner&utm_medium=feed&utm_campaign=Feed%3A+foxnews%2Fpolitics+%28Internal+-+Politics+-+Text%29