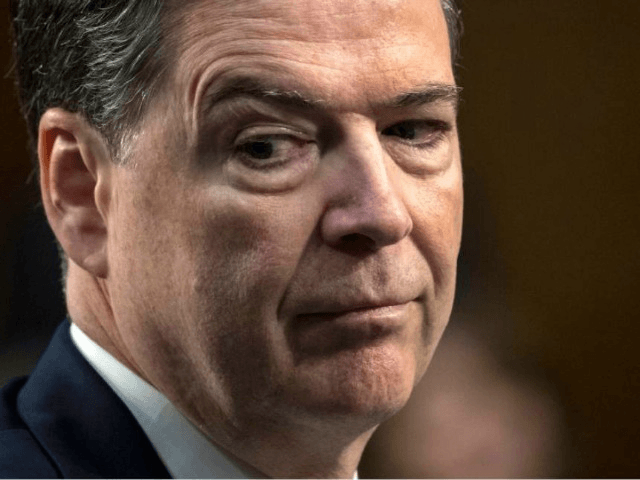 The following excerpt is from Rogue Spooks: The Intelligence War on Donald Trump by Dick Morris and Eileen McGann, published by arrangement with All Points Books, an imprint of St. Martin's Press, a division of Macmillan Publishers.
***
Who Is Behind The Intelligence Coup?
It began with an unverified dossier compiled by Christopher Steele, the former MI6 spy who was hired by a U.S. opposition research firm and paid by Hillary Clinton supporters to find dirt connecting Donald Trump with the Kremlin during the campaign.
In retrospect, this highly flawed dossier was the catalyst that triggered everything else. A loss leader. False though it may have been, its allegations were sufficiently outrageous and sensational to attract the kind of nonstop media attention necessary to put the phony issue of a Trump-Putin arrangement on the front pages.
We still don't know who was behind the dossier. We don't know the identities of the Hillary supporters who paid for it. More important, we don't know who actually made up the allegations that have been proven false and were passed to Steele. Who went to all that trouble?
It seems unlikely that the Russians would implicate themselves, but they certainly might have. Was it rogue British—and/or U.S.—spooks? Spies from other countries?
The Democratic/Hillary Clinton supporters? Political operatives?
advertisement
If Steele played the main role in assembling the dossier, who brought it to the public's attention? There were a number of people who definitely helped out. But more than anyone else, it was former FBI director James Comey who insisted on bringing the unsubstantiated document to the attention of President Obama and congressional leaders, which ultimately led to its widespread publication. And he, more than anyone else, knew how unreliable the document was, but he passed it on anyway. The FBI had actually offered to pay Steele $50,000 to help them verify the allegations in the dossier. They ended up paying him expenses (while he was still working for the Hillary supporters right in the middle of the campaign).
When the New York Times reported that anonymous government officials alleged that Trump campaign associates had "repeated contacts with Russian intelligence," Comey stayed on the sidelines and didn't correct or clarify the story. Did the FBI know that the story wasn't true? According to the White House, it was Comey's deputy, Andew McCabe, who had assured Trump's chief of staff that the Times story was "BS" but who later reportedly said, "We'd love to help but we can't get into the position of making statements on every story."
So, with no comment from the FBI, the claims that Trump aides were frequently in touch with Russian intelligence entered into the bloodstream of the Trump-Russia story line.
And, knowing that Trump was not under investigation, Comey deliberately leaked his own memos about his private meetings with President Trump, no doubt expecting they would trigger the appointment of a special prosecutor.
He succeeded.
Why was Comey so invested in the anti-Trump dossier? And how did his relationships with others help kickstart this massive investigation that got so out of hand and so off track?
There is little doubt that Comey has an exalted self-image. Does he think he is the last good man on earth? Sometimes it looks like that. Others in Washington may wallow in half-truths, evasions, and corruption, but sometimes it seems that Comey believes he stands like a beacon above them all, a model of honesty and integrity.
Is he really that, or is he a headline hunter?
Continued here
http://www.breitbart.com/big-government/2017/08/23/dick-morris-jame...