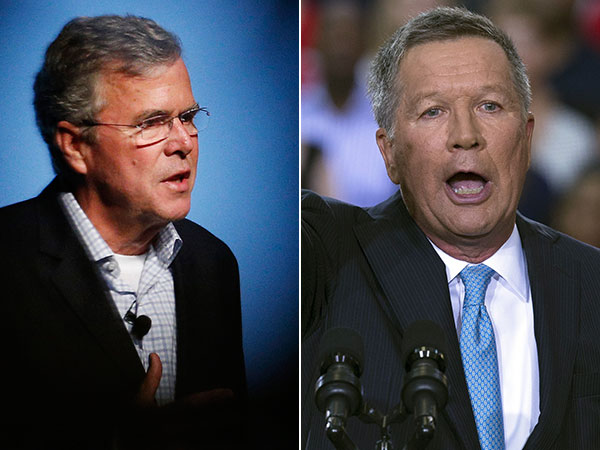 Donald Trump's rivals for president are criticizing the Republican frontrunner for proposing to restrict all Muslims from entering the United States.
"Donald Trump is unhinged," former Florida Gov. Jeb Bush tweeted. "His 'policy' proposals are not serious."
"This is just more of the outrageous divisiveness that characterizes his every breath and another reason why he is entirely unsuited to lead the United States," Ohio Gov. John Kasich said.
Read more: http://dailycaller.com/2015/12/07/trumps-republican-rivals-slam-his...