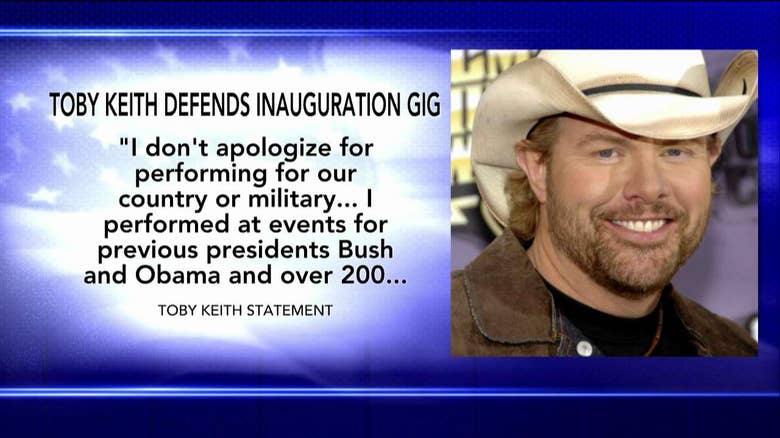 Liberal tantrum throwers have been slapping each other on the back over their ability to bully those who would perform at Donald Trump's inauguration party this Friday. Not only did opera singer Andrea Bocelli have to back out of singing the national anthem due to leftist death threats but smarmy liberal jagoff Alec Baldwin made fun of the lack of snowflake star power at the event during this week's edition of Democrat propaganda program Saturday Night Live.
While death threats, boycott pressure and social media shaming may work on those who lack a spine to begin with they don't work on true blue Americans like Toby Keith. The country western superstar stuck a defiant tone against those who have used intimidation to coerce performers from not participating in inauguration festivities.
Keith pretty much told the commie bastards to go and pound sand in a statement for showbiz website Entertainment Weekly.
According to EW.com "Toby Keith defends his decision to perform at Trump's inauguration":
Toby Keith is responding to critics of his decision to perform for Donald Trump's presidential inauguration.
I don't apologize for performing for our country or military," Keith said in a statement to EW. "I performed at events for previous presidents [George W.] Bush and [Barack] Obama and over 200 shows in Iraq and Afghanistan for the USO."
read more:
http://downtrend.com/donn-marten/toby-keith-refuses-to-bow-to-cultu...