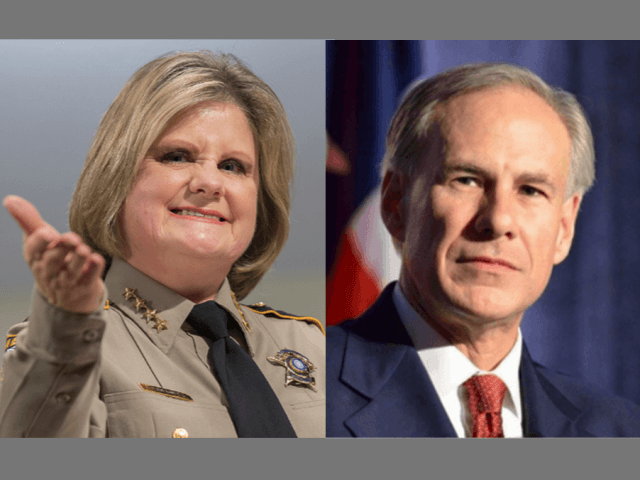 Texas Gov. Greg Abbott is demanding a county sheriff back off her policy giving sanctuary to illegal immigrants, or else face losing state funds.
Abbott told Travis County Sheriff Sally Hernandez in a letter dated Monday that she is effectively playing "Russian roulette" with her county's safety. Travis County is a historically Democratic county, which is home to Austin and the University of Texas.
Sheriff Hernandez ran for office vowing to protect illegal immigrants in Travis County. On Friday she announced that Travis County Sheriff's Office (TCSO) employees will not cooperate with Immigration and Customs Enforcement (ICE) immigration detainers, unless for the most serious of criminals.  She also added that TCSO employees will not be allowed inquire in jail or on patrol about a person's immigration status. This policy would be effective Feb. 1.
Gov. Abbott tweeted that day that "the Governor's Office will cut funding for Travis County adopting sanctuary policies. Stiffer penalties coming." In his letter Monday the Republican governor justified this threat by saying that Hernandez had taken an oath to upload the laws of the United States and that Sheriff Hernandez's outlined policy "betrays" her oath.
read more:
http://dailycaller.com/2017/01/23/texas-governor-goes-after-sheriff...