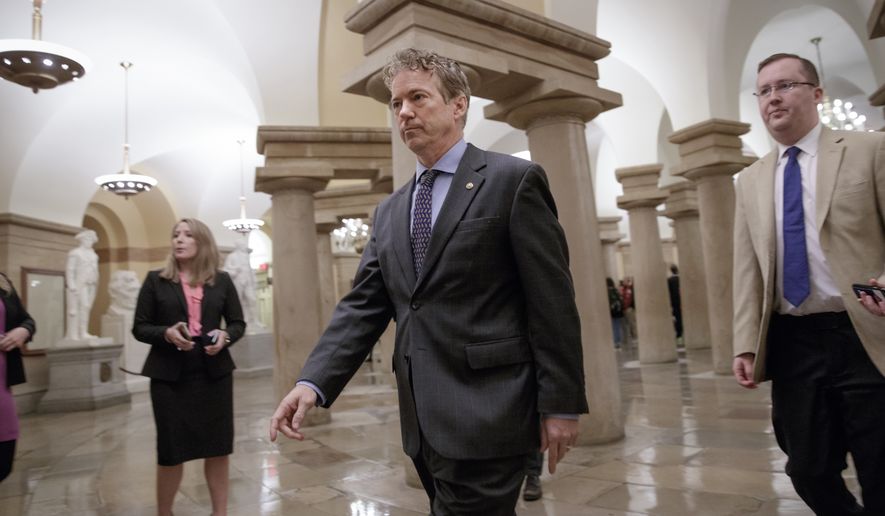 Sen. Rand Paul on Friday said conservatives are being told to "take it or leave it" when it comes to the emerging House GOP plan to repeal and replace Obamacare, setting up a major clash with leaders hoping to mark up legislation as soon as next week.
Republicans are trying to repeal and replace as much of the Affordable Care Act as they can under a fast-track budget process that allows them to avoid a Democratic filibuster.
Leaders have outlined a three-week timetable to get the legislation over to the Senate, where it must meet arcane budget rules and gather consensus among Republicans who hold a 52-seat majority.
Yet a trio of Senate conservatives — Mr. Paul of Kentucky, Ted Cruz of Texas and Mike Lee of Utah — have objected to the House GOP approach, on top of centrists who are worried about unwinding Obamacare's expansion of Medicaid for the poor or defunding Planned Parenthood over its abortion practice as part of the draft plan.
read more:
http://www.washingtontimes.com/news/2017/mar/3/rand-paul-told-take-...