By Peter Paton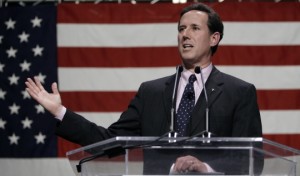 Rick Santorum is the only true blue collar Conservative in the Republican nomination race, as Mitt Romney and Newt Gingrich are seen as Washington insiders and lobbyists, and Ron Paul is quite frankly beyond the Republican pale with his extreme left wing views and absurd Foreign Policy. As the GOP nomination race stands just now, Romney is in the lead as far as the delegate count is considered, but he is still widely disliked and not trusted amongst the rank and file Republican supporters, especially for his Bain Capital fiasco, Romneycare and his callous put down of the poor people, and Santorum his nearest challenger is the exact opposite, as Santo enjoys widespread support in the GOP, especially with the Tea Party and the right wing Christian Evangelical Movement.
Rick Santorum can and will force a Brokered Convention in June, and like New York Governor Thomas Dewey before in the 1948 GOP Brokered Convention who won on the third ballot, Santorum can do likewise. Alternatively if Romney is sitting on the most delegates position with the backing of the Republican Establishment, we may well see a schism developing in the GOP, with the Tea Party, Christian Evangelicals and other interested parties backing Rick Santorum, which could end up with them writing Santorum on to the Presidential Ballot, and making it a hotly contested three way fight between Obama, Romney and Santorum for the Presidency in November 2012.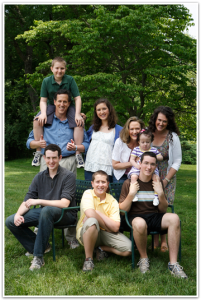 This fatal election will be the most important in American history given the radical policies of President Barack Hussein Obama and the Democrats, and their continued assault on the bastions of Liberty, Equality and Fraternity in the USA, and America will need a man of Rick Santorum's stature, experience, morals and vision to save America, Israel and the Free World from utter disaster and destruction.
Peter Paton is an International PR and Strategic Adviser
Follow Peter on Twitter @pjpaton