Emails showing Democratic operative Sid Blumenthal directing public relations efforts for Hillary Clinton in the wake of the 2012 Benghazi attacks were withheld from a select committee investigating the attacks,Politico reported on Wednesday.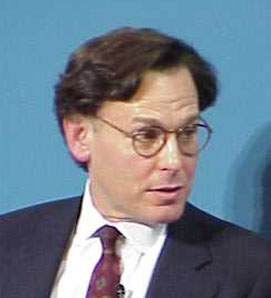 Blumenthal sent four posts from the Democratic research outfit Media Matters to Clinton on October 10, 2012, emails show. Blumenthal was on Media Matters' payroll at the time, Politico reported, receiving about $10,000 a month from the group in addition to similar compensation from the Clinton Foundation.
"Got all this done," Blumenthal wrote in the Oct. 10, 2012, email to Clinton, according to the description of the message. "Complete refutation on Libya smear. Philippe can circulate these links. Sid".

Blumenthal was referring to four posts by Media Matters — a left-leaning, pro-Clinton group — that blasted the Benghazi responses from then-GOP presidential candidate Mitt Romney and other Republicans, which he pasted in the body of the email. Blumenthal, a Clinton ally, is close to the group's founder David Brock, another Clinton confidant — and has advised the organization, and others like it, on and off over the past few years.

"Philippe" likely refers to Clinton's top spokesperson, Philippe Reines.
According to a separate Politico story, "the emails were not included in documents originally turned over by the State Department. The Select Committee on Benghazi obtained the emails through subpoena."
read more:
http://freebeacon.com/national-security/report-blumenthals-benghazi...